Jim Kelly Miracle Prayed for by Thousands of Fans: Cancer Battle 'in the Lord's Hands,' Kelly Says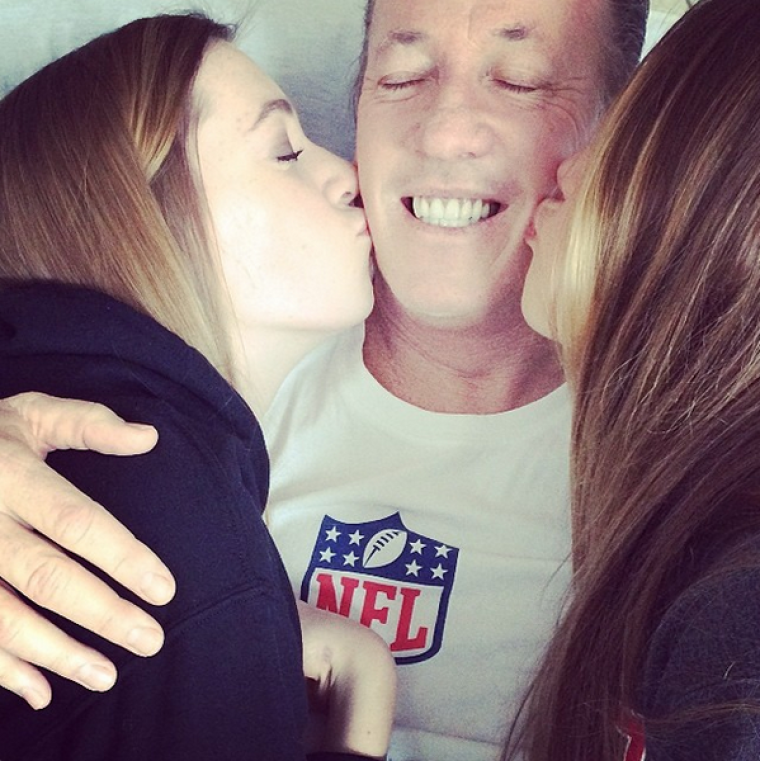 NFL Hall of Famer Jim Kelly is "praying for a miracle" as he begins chemotherapy and radiation treatments for cancerous tumors in his head. Doctors are optimistic about his prognosis, but Kelly still wants to have God on his side as he begins his battle against the disease.
"My big battle starts Monday, when I start my radiation and chemo, and I hope when it's all over they get everything, but right now we're praying for a miracle," Kelly told MSG Network. "Just keep praying for me. I am going to need them."
Kelly spent time with his wife Jill and daughter Erin on Friday night, perhaps one last outing before he begins a regimen of three sessions of chemotherapy and daily radiation over the next six weeks.
"There is no way I'd be here without my faith," Kelly told Sports Illustrated last month. "It's been such a roller coaster. So many things. The Super Bowl losses, the fabulous career, my son born sick, making the Hall of Fame, my son dying, two plates and 10 screws in my back after major surgery, one plate and six screws in my neck after another surgery, a double hernia, the cancer, surgery on my jaw, the cancer coming back, now what I'm facing."
"I guarantee the normal person wouldn't have been able to take it," Kelly added. "Some days I don't know how I did. I complained about my headaches for months, and for a while I thought it was just part of the healing process from such a serious surgery. But obviously it was more than that. I'd look up to the Lord and say, 'I give. Uncle. You got me. But now, this is just another river to cross. Whatever I did in life I never did alone. It's in the Lord's hands now."
Kelly believes that his whole life has been about representing God and setting an example for believers and non-believers alike. This new battle is one more step in his testimony, and Kelly, along with his family, is ready to take it on.