Jim Kelly's Family Leaning on God After Gall Bladder Removal, Pneumonia Battle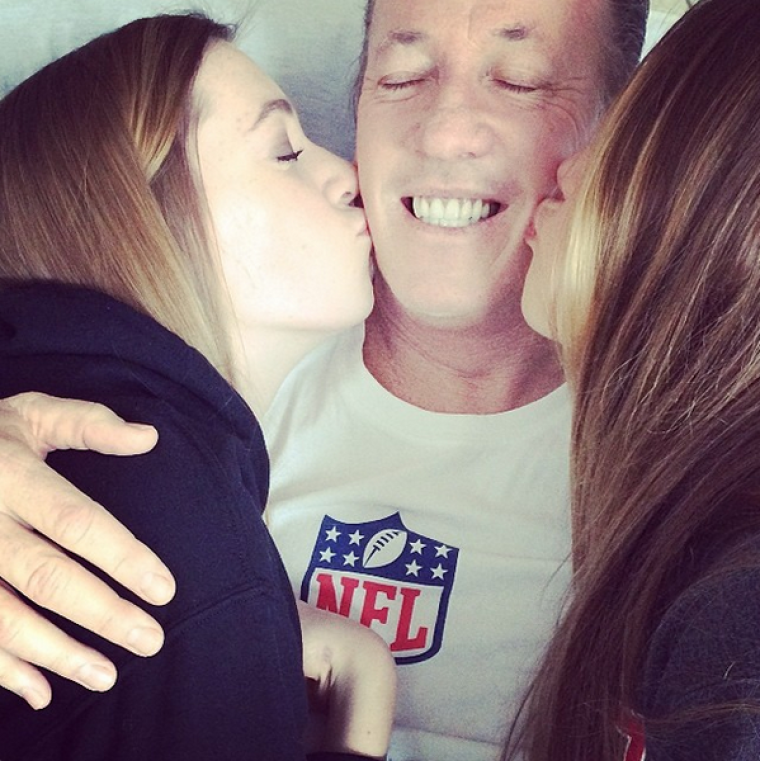 Hall of Fame quarterback Jim Kelly had his gallbladder removed last week when his wife, Jill, was battling pneumonia, but that isn't stopping the family from believing in God for healing.
Kelly, 57, is known for his time with the Buffalo Bills in the late 90s when his team made it to the Super Bowl four consecutive times. While his Bills lost each time, he has become known for his strong faith and will after losing his son, Hunter, in 2005 and battling head and neck cancer multiple times.
Now, it seems the family is undergoing another health battle. Kelly's daughter, Erin Kelly-Bean, took to Instagram on Friday night to let people know the most recent health struggles that her family has been dealing with.
"Truthfully I'm not sure where to even begin... My mom has been in the hospital since Wednesday battling horrible pneumonia," she revealed. "And within 24 hours my dad was in the room next to her after having to get his gallbladder removed. Although I don't understand... I'm choosing to trust God and cling to Him... the Healer!!!!"
She closed the message by writing, "Our family would love for you to surround us in prayer!!! Thank you!"
The former NFL player also took to social media to ask that people continue to pray for his wife.
"Mommy has takin over the Kelly Tough room at ECMC. I ended up in the room next to her 'Gallbladder surgery,'" he wrote on Instagram Friday. "I don't get it but have to continue praying as Jill still needs all our prayers. I'm out and heading to Hunters Day of Hope for children for a few minutes today to visit with some kids that have it alot worse then we do. GOD bless our day." 
After years of battling cancer which resulted in Kelly having to get some of his upper jaw removed, Kelly understands what it means to have a health struggle. Still, he made it clear that it is important to have a positive attitude regardless of difficult life circumstances.
"I have a story to tell. I want people to understand that we're all going to go through things in our lives," he said in a USA Today report last year. "It's the attitude that you have and the people that you surround yourself with to be able to come out on top."