Jindal to Protect Business Owners Who Oppose Gay Marriage via Executive Order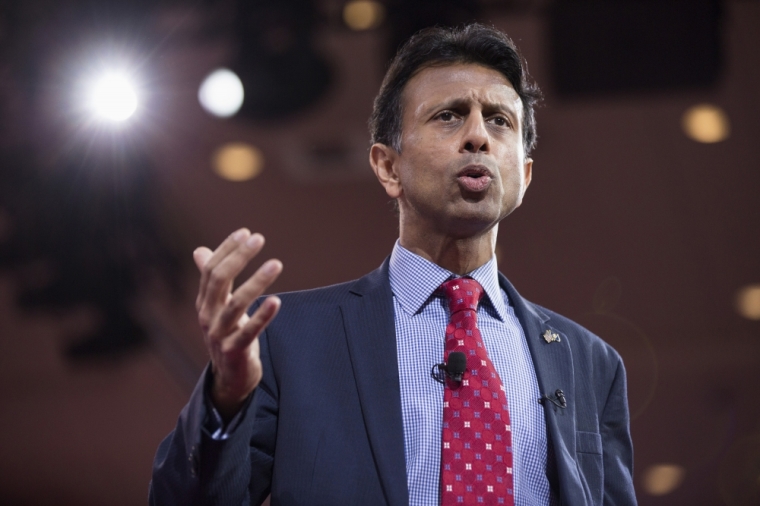 Louisiana Governor Bobby Jindal will issue an executive order meant to protect businesses from being legally compelled to service gay marriages due to religious objections.
In response to the defeat of the Marriage and Conscience Act on Tuesday, Gov. Jindal announced his intention to issue an executive order with a similar objective.
"We will be issuing an Executive Order shortly that will accomplish the intent of HB 707 to prevent the state from discriminating against persons or entities with deeply held religious beliefs that marriage is between one man and one woman," stated Jindal on Tuesday afternoon.
"This Executive Order will prohibit the state from denying or revoking a tax exemption, tax deduction, contract, cooperative agreement, loan, professional license, certification, accreditation, or employment on the basis the person acts in accordance with a religious belief that marriage is between one man and one woman."
Sponsored by Louisiana State Representative Michael Johnson, the Marriage and Conscience Act, or HB 707, sought to protect businesses and individuals who oppose gay marriage from being legally compelled to provide services for said ceremonies.
"Notwithstanding any other law to the contrary, this state shall not take any adverse action against a person, wholly or partially, on the basis that such person acts in accordance with a religious belief or moral conviction about the institution of marriage," read HB 707.
"Laws that protect the free exercise of religious beliefs or moral convictions about marriage will encourage private citizens and institutions to demonstrate similar tolerance and therefore contribute to a more respectful, diverse, and peaceful society."
Critics of HB 707 argued that the bill would permit unlawful discrimination against LGBT individuals and possibly threaten the Bayou State's vibrant tourism industry.
Stephen Sabludowsky of Bayou Buzz argued in a column that had the bill passed there would have been several harmful consequences, since the bill allowed for "moral" objections as well as religious.
"What would stop the next bill that purportedly prevented the state from denying licenses or other permissions to a doctor who morally didn't like a person's lifestyle?" wrote Sabludowsky.
"Or a teacher stopping a student from attending class because the teacher 'morally' did not agree with the students' parents' behavior?"
On Tuesday, HB 707 died in committee as Democrats and Republicans voted down the proposed legislation in a vote of 10-2.
Jindal's announcement for an executive order comes as the Louisiana governor considers a run for the Republican presidential nomination.