Jinger Duggar Breaks Family Dress Code — Again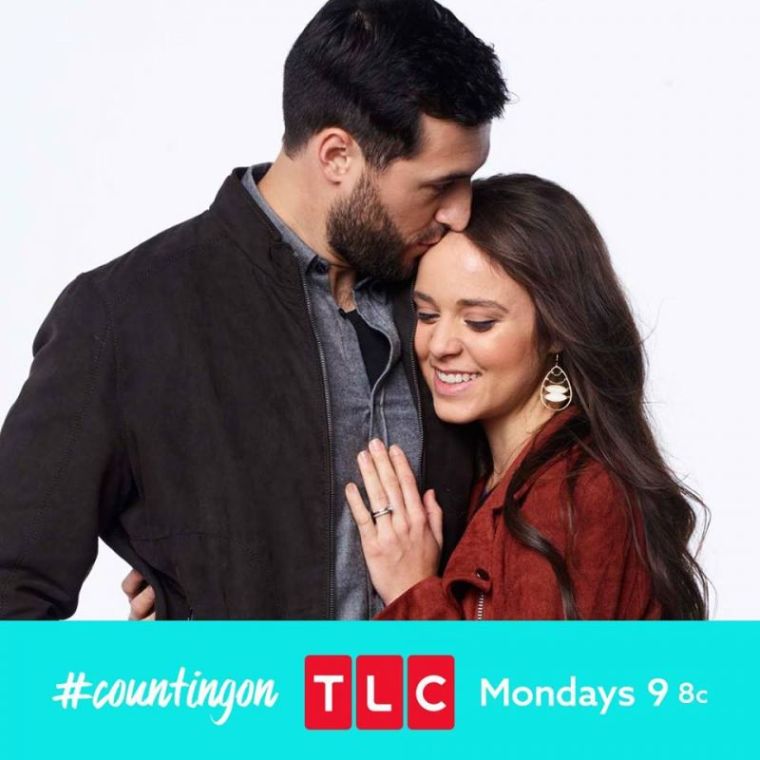 Jinger Duggar first made headlines in March when she broke the Duggar family dress code by wearing pants instead of skirts and dresses. And now she's doing it again.
The 23-year-old Duggar sister began making her own family rules after marrying Jeremy Vuolo, a Texas-based pastor who supports his wife's decision to wear pants. She also shocked her fans earlier this summer by sporting a sleeveless top.
Vuolo's recent instagram post showed his wife in a sporty outfit wearing a Nike T-shirt, pink jeans and her first pair of Jordan sneakers.
For years the Duggars have publicly explained that the women in their family dress modestly to respect the relationship between husband and wife.
"We do not dress modestly because we are ashamed of the body God has given us; quite the contrary. We realize that our body is a special gift from God and that He intends for it to be shared only with our future husband," the four oldest Duggar sisters (Jana, Jill, Jessa and Jinger) shared in their book, Growing Up Duggar.
It has been reported that the rule only applies to the single women of the household and when they get married they are allowed to wear pants if their husband approves. Jinger's husband, Vuolo, said in a previous interview that he doesn't mind if his wife wears pants.
While some of the married Duggar sisters have chosen wear pants, "Counting On" star Joy-Anna revealed that she's going to be wearing dresses because that's what her husband, Austin Forsyth, prefers.
It appears that Forsyth has adopted the mindset of his in-laws, Jim Bob and Michelle Duggar.
The TLC network aired a special of Joy-Anna and Forsyth's wedding on the family's reality TV series in June. In a recent episode of "Jill & Jessa: Counting On," the newlywed reveals that Joy-Anna is unlikely to follow in her sister Jinger's footsteps by wearing pants.
"I said before that I don't like dresses, but Austin likes them on me. So, I'm branching out and I'm wearing some dresses now," she said. "I don't really have fashion. I just kind of wear whatever Austin likes. Before, I just wore whatever was in the closet. I'm trying to improve that."