Joe and Kendra Duggar Share Newlywed Bliss: 'We Can Hug, Kiss and Be Together All the Time Now'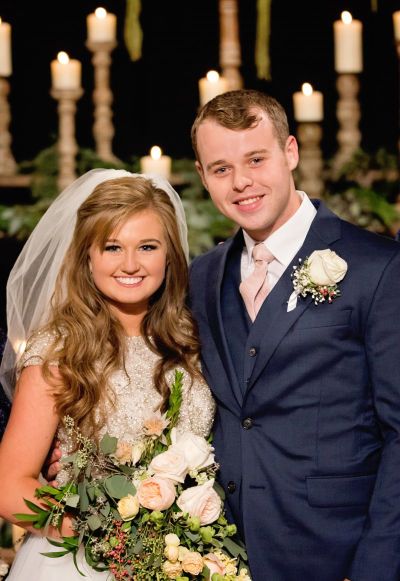 Joe and Kendra Duggar have been enjoying their honeymoon in Greece but the newlyweds took a moment to share with the world what they are most excited about in this new phase of their life.
The 23-year-old Duggar married his 18-year-old fiancée on Sept. 8. Joe and Kendra were engaged for just four-months before they wed but they told People magazine, "time seemed to move so slowly."
Now, the happy couple are sharing all about their married bliss, telling the media just what it's like to be married to "your best friend."
"It's really an amazing feeling to know it's official, and we're really married," Duggar shared. "We're just enjoying every bit of it."
Kendra chimed in also and told People magazine, "One of the most enjoyable things about being married to Joe is just being together so much. I can hug him, kiss him, talk with and be with him all the time. Being with your best friend makes marriage amazing."
Duggar and his bride shared their first kiss at the altar after saying "I do." They then headed to Greece for their honeymoon and are still there enjoying their first month of marriage.
"Here in Greece, we're looking forward to having dinner in the sky, walking through the market, making sandals, going parasailing and paddle boarding," Kendra shared in a video blog she did for TLC.
"The one thing that we will probably never forget about this trip is being together in another country and just getting to experience all these new things," the reality stars stated.
Joe and Kendra Duggar's wedding was captured in the new season of "Counting On" on TLC.