Joel Osteen Brings Seventh Annual America's Night of Hope and Generation Hope Project to San Francisco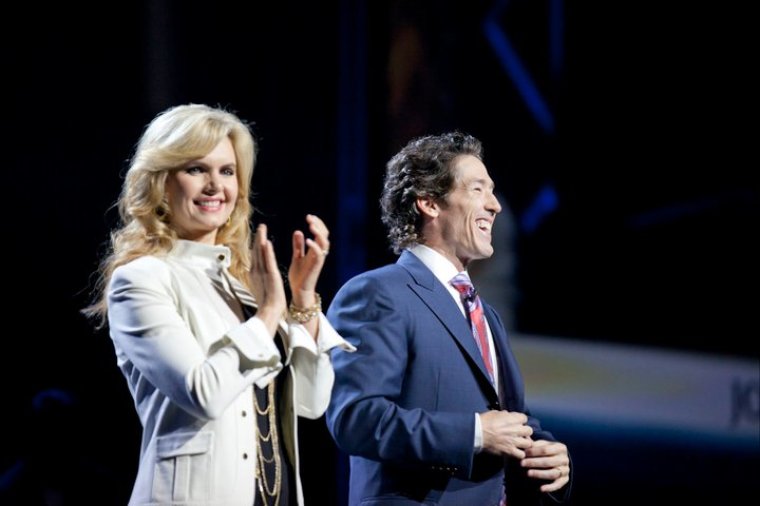 Joel and Victoria Osteen will hold their ministry's seventh annual America's Night of Hope and Generation Hope Project in the city of San Francisco in less than two weeks.
This will be the first time San Fracisco has played host to America's Night of Hope, an inspirational praise and worship event that will cap off the three-day Generation Hope Project in which members of Osteen's Lakewood Church will be joined by volunteers from around the world to provide services and much needed supplies to three of the city's nonprofit organizations.
Generation Hope Project volunteers will be teaming up with San Francisco's City Impact in the Tenderloin neighborhood, Habitat for Humanity and The Alameda County Food Bank to work on community service projects that will be featured during America's Night of Hope at AT&T Park.
"Victoria and I love the people of California," said Osteen in a statement shared with The Christian Post. "We're excited to be at AT&T Park for the first time, and we believe everyone who attends will be uplifted and filled with an expectation that their best days are still to come."
This will be Osteen's seventh annual Night of Hope event which will be broadcast live to millions online through SiriusXM radio.
In 2014, Joel Osteen hosted the Night of Hope event at Yankee Stadium in New York City, which is also the location of the very first one. Last year's event featured Christian Cultural Center pastor A.R. Bernard, Hillsong New York City pastor Carl Lentz, and worship singer Hezekiah Walker.
Osteen told the audience gathered at last year's event."... We believe it makes a difference to speak words of faith and speak words of victory, so I'll ask some of the great pastors of the New York area to join me tonight. ... I've asked them to take a moment to just make a declaration by faith over our schools, over our government, over our firefighters, our police force, teachers, nurses, everything about the city, and not only that, but about your life as well."
During 2013's Night of Hope, which took place at Marlins Park in Miami, Florida, Osteen enlisted the help of his then 80-year-old mother, Dodie, to bring hope to the crowd through her testimony of overcoming a cancer diagnosis by asking for forgiveness from others. Dodie did this by sending letters to everyone she knew who she thought she might have offended at one time or another. Dodie even asked her children and husband for forgiveness through some of these letters.
"Forgiveness may be the key to your healing," said Dodie to the Miami audience.
Osteen echoed his mother's sentiments.
"Don't bring the poison of yesterday into today," said Osteen to the crowd. "Forgive yourself for the mistakes you've made. You can't do anything about the past, except to learn from it and move forward."
The 2012 Night of Hope was held in Ohio at the Quicken Loans Arena.
Those in attendance described the experience to local news.
"I started watching Joel on television years ago," said Ohio resident Esther English, "and what I like about him is he speaks to the people, not at them. He genuinely makes people feel good about themselves."
Osteen also described the experience from his perspective to a local news outlet.
"I never planned on doing this," said Osteen to NewsChannel5 in an interview from July 2012. "I worked behind the scenes for my parents at the ministry for many years and when my dad died, I knew I was supposed to step up and pastor the church. And I took that step of faith never ministering before and never dreamed that it would grow."