Joel Osteen Encourages People to 'Overlook Things Said, Done Wrong' in Presidential Campaigns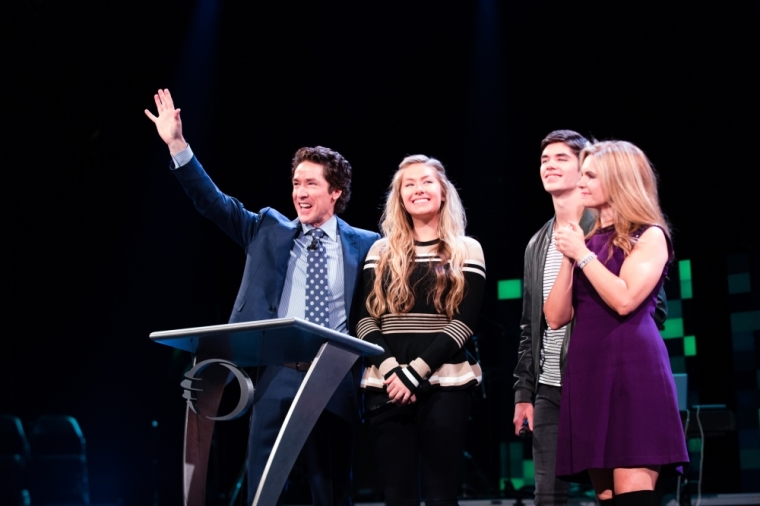 Pastor Joel Osteen of Lakewood Church in Texas responded to a question about the negative tone in the U.S. presidential elections by encouraging people to "choose to be happy" and "overlooking things that are done wrong."
"Our general message speaks to staying in peace and being respectful and staying full of joy and staying positive," Osteen said during an interview, according to NorthJersey.com published Monday.
"I don't get specific about the politics, but our core message deals with [how] every day, you have to choose to be happy, you have to overlook things that are done wrong and things that are said."
Osteen has focused on positivity and optimism throughout his ministry, and will be delivering that message at his next "Night of Hope" event at the Prudential Center in Newark Friday.
"It's a 2 1/2-hour event, where it's music and inspiration, where my wife, Victoria, and I, we come and we try to inspire people in their faith," Osteen added.
"There's a lot of stories. My mom's there. She tells how she overcame cancer. My children are a part as well, so it's a fun night of music and inspiration."
The pastor, who leads one of largest megachurches in American with nearly 50,000 worshipers every week, said that negativity too often drives people's lives.
"I think one thing is people don't believe in themselves. They have a negative recording playing in their mind," he added.
"Some people don't even know it, but it's 'I'm not as talented as my brother,' and 'I'm not that smart,' and 'I'll never get a good break,' and 'I got a poor hand dealt to me in life.' These negative thoughts are playing, and I think a lot of times, that limits what God can do in our lives. He says, 'When you believe, all things are possible.'"
Osteen has also discouraged debates and negative attitudes among people of different faiths, advising Christians to be "respectful" in such discussions.
"I think [Christians should] take the high ground and respect where [other people are] coming from. What I've seen in life is most people get their faith or their religious background from their parents," Osteen told The Christian Post in October 2015.
"I always realize — because I travel to a lot of different countries with different people of different faiths — I realize this is the way they were raised and I think people will know who the Disciples of Christ are by our love for one another. So I think respect and understanding is [the] starting point," he added.
The ongoing presidential race has been reaching new levels of hostility with Donald Trump attacking his opponents by ctiticizing their looks, and Left-wing protesters clashing with the candidate's supporters.
On Saturday, Trump blamed Democratic rival Bernie Sanders for the protests at his weekend rallies because many of those who were calling on his speech to be silenced were chanting "Bernie" and holding up Sanders' campaign signs. Sanders, however, has denied the accusation and said Trump's rhetoric is responsible for the unrest.