Morgan Freeman Meets Joel Osteen After Plane Makes Emergency Landing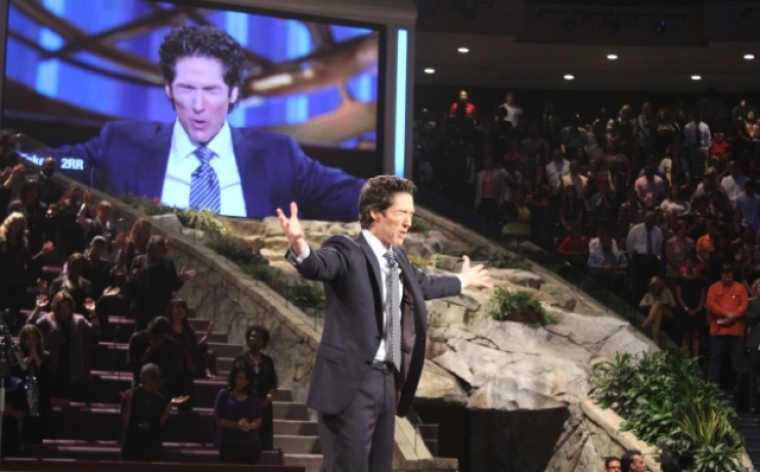 He once played God in the 2003 hit movie "Bruce Almighty," and this past Sunday actor Morgan Freeman went to worship The Almighty as a guest at Pastor Joel Osteen's Lakewood Church in Houston — but not before enduring a freak plane accident while en route to his destination.
The 78-year-old actor planned to fly to Houston to work on his forthcoming project, "The Story of God," which is in production there. While on his way Saturday, Freeman's private plane had to make an emergency landing after it hit an armadillo shortly after take off from a Mississippi airport. Yes, an armadillo.
According to the Daily Mail, the actor's plane ran over the animal as it was taking off, puncturing two of its tires. The twin-engine aircraft was forced to land at an airport in Tunica, Mississippi. Freeman and his pilot were unharmed.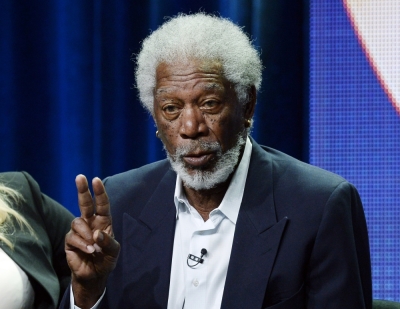 "Sometimes things don't go as planned and a tire blew on takeoff, which caused other problems," said Freeman in a statement issued by his publicist, according to Fox News. "But thanks to my excellent pilot Jimmy Hobson we landed safely without a scratch. ... I appreciate the concern and prayers for our safety." A federal investigation into the incident is currently underway.
The actor eventually made it to Houston where he visited Lakewood Church and met with Osteen. The details regarding their meeting are unknown, but it was likely related to Freeman's upcoming series, which he will host and executive produce for NatGeo.
Regarding the series, Freeman previously told Variety, "'The story of God' is one of the greatest mysteries and most important ideas in the world. For me, this is a personal and enduring quest to understand the Divine, and I am humbled by the opportunity to take viewers along on this incredible journey," he said. During the series, Freeman will offer his opinions and thoughts on the various topics discussed.
While Freeman is known to lend his influence and famous bass voice to many high-profile projects, the Oscar-winning actor is perhaps best known for his roles in hit films like "Driving Miss Daisy" and "The Shawshank Redemption."
"The Story of God" will premiere on National Geographic Channel and Nat Geo Mundo in 2016.