Joel Osteen 'Resigns' a Hoax; Pastor Attacked With False Statement
Pastor Joel Osteen was the victim of a vicious attack on his personal faith and ministry late last week. A website claimed that Osteen had given up his ministry and belief in Christianity due to a "lack of faith."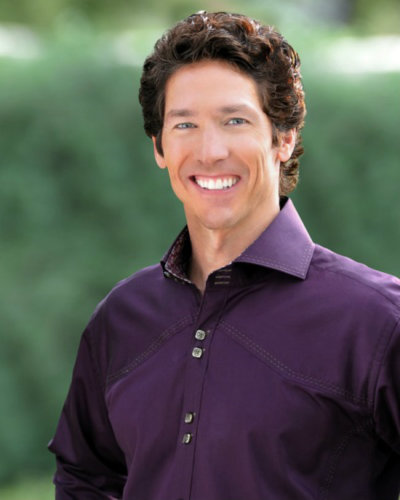 "I believe now that the Bible is a fallible, flawed, highly inconsistent history book that has been altered hundreds of times," the website quoted Osteen as saying in a false statement. "There is zero evidence the Bible is the holy word of God."
The link to Osteen's website was not accessible and further proof that the whole article was indeed a hoax. Osteen has never made such comments and has continued to post positive, uplifting, Christian messages on his Twitter account and his actual website.
"Halfway through his morning Sunday service he dropped to his knees and began crying, and then announced, 'I am God! I am just as much a God as our Lord is!' The 10,000 members in attendance appeared stunned," the fake article claimed.
"This ministry is committed to helping people from all walks of life experience the unconditional love and unending hope found only in a personal relationship with Jesus Christ," Osteen's website states.
"Now more than ever, people need hope. Together, we want to offer the miracle of unconditional love and unending hope found in Jesus to the world," Osteen posted on the site.
Many believed the fake article's announcement and harshly criticized Osteen for his behavior and ministry.
"I always felt he was in it for the money… I said he was a phony the first time I watched him on TV… and knew it for sure when I saw him in person at the Palace in Auburn Hills, Michigan," reader Bill Hampton posted.
Yet the day before the "announcement" was posted, Osteen tweeted a word of encouragement to his over 1.5 million followers.
"People may have tried to push you down, but if you'll just get in agreement with God, He will push you up. God is working all things together for your good. He has a master plan for your life," Osteen tweeted.
"Desire the praise of God more than the praise of people. You have an assignment, a purpose, a destiny," he tweeted just today, showing that he has no intentions of going anywhere.
CP Exclusive: Joel Osteen Talks Prosperity Gospel, Crystal Cathedral, and Lakewood Church Succession