Joel Osteen Says New SiriusXM Channel Will Offer a More Personal Look Into Their Lives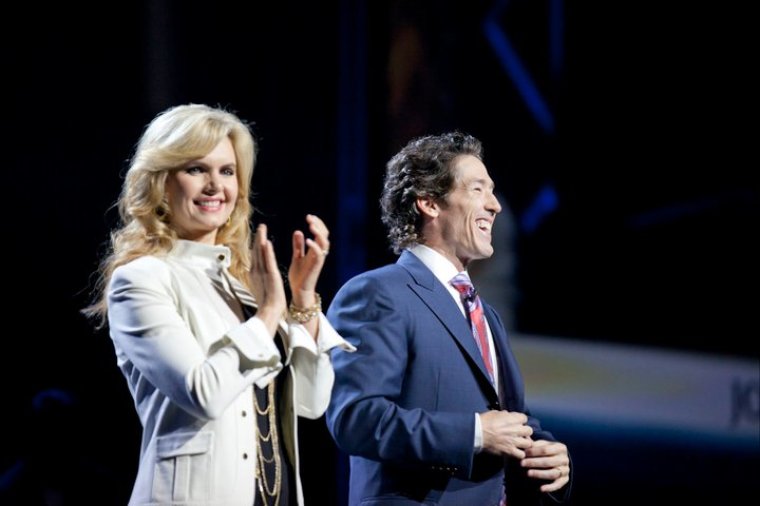 Megachurch pastor Joel Osteen says listeners of his new SiriusXM channel will get to see a different, more personal side of his family.
During the Monday launch of Channel 128 Joel Osteen Radio at the Sirius' New York City headquarters, Osteen expressed his excitement for the new channel with The Blaze: "It's nice that it's a different side of us, because most of our other stuff is very prepared," he said. "I hope they'll (listeners) get a chance to see just that [we're] real and that there's humor and fun."
Victoria Osteen told the publication they hope to offer the listening audience a unique experience. "This is an opportunity that came and it's a stretch. It's something that we haven't done before and I hope it says something to [show] people that we are real," she told the publication.
In a statement emailed to The Christian Post, SiriusXM President and Chief Content Officer Scott Greenstein said, "The Osteens' new channel will deliver their message across the country, reaching listeners at a time in our world when inspiration is especially needed. From call-in shows with Joel and Victoria, to broadcasts of the weekly live services from Lakewood Church, to the archive of Joel's sermons, the depth of programming on the channel will be remarkable."
On Monday, Joel and Victoria Osteen answered questions from an in-studio audience and took calls from celebrity guests Donald Trump and Oprah.
When the Osteens debut their separate weekly shows next week, they will be taking calls from listeners and sharing their personal perspectives in addition to talking with special guests. Joel Osteen's show will focus on advice and encouragement for leading a fuller life while Victoria Osteen's show will center on family and faith.
Joel Osteen's talk show will premiere Oct. 6 at 5 p.m. ET and air at the same time every Monday. Victoria's show will premiere Oct. 8 at noon, ET and air every Wednesday.
Joel Osteen Radio will also broadcast special events such as the upcoming Night of Hope events in Greensboro and New Orleans live.