Joey Feek Dies After Cancer Battle; 'She's in Heaven, Singing for Her Savior,' Husband Rory Says
Joey Feek Dies After Cancer Battle; 'She's in Heaven, Singing for Her Savior,' Husband Rory Says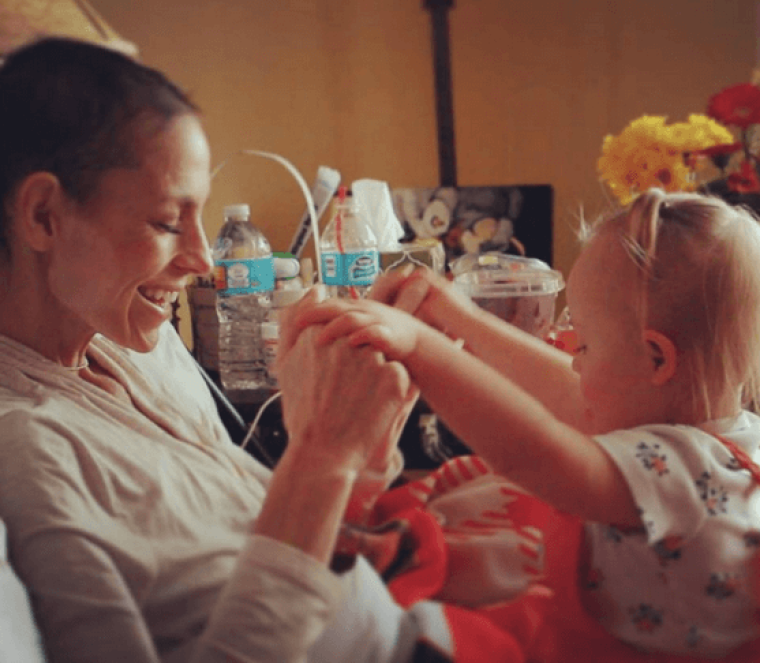 Country singer Joey Feek, whose latest album released last month with her husband, Rory, Hymns That Are Important to Us, soared to the top of Billboard's Contemporary Christian Album and Christian Video charts, has died Friday afternoon after a nearly two-year battle with cancer.
"My wife's greatest dream came true today. She is in Heaven," Rory wrote on his blog Friday. "The cancer is gone, the pain has ceased and all her tears are dry. Joey is in the arms of her beloved brother Justin and using her pretty voice to sing for her savior."
Joey, 40, had been battling cervical cancer since May 2014, about three months after their daughter, Indiana, was born.
"At 2:30 this afternoon, as we were gathered around her, holding hands and praying … My precious bride breathed her last. And a moment later took her first breath on the other side," Rory wrote. "Though this is, and has been, a time of many tears of sorrow, it has also been a time of countless tears of joy."
Rory would share updates about his wife's battle with cancer through social media and his blog, "This Life I Live," which would then be reported by media.
"When a person has been through as much pain and struggle as Joey's been through, you just want it to be over," Rory wrote. "You want them to not have to hurt anymore, more that you want them to stay with you. And so, it makes the hard job of saying goodbye just a little easier."
The duo Joey+Rory released the album, Hymns, on Feb. 12. Joey called the album "God's record." Rory said he wouldn't want to release any more new music or perform without his wife.
"A lot has taken place in a year's time, but through it all, these songs have given me such strength," Joey said earlier, of the album, according to Inquisitr. "They've given me such hope, and they give me something to look forward to."
Joey+Rory were nominated for this year's Grammy award for Best Country Duo/Group Performance.
After the diagnosis in 2014, Joey began seeking chemotherapy. However, her cancer returned last October, which was when they found out that the cancer had already spread to her colon. The doctors then told Feek that she only had six more weeks to live. However, Feek was determined to make it through the holidays in order to spend quality time with her family.
"After four-and-a-half months in Indiana, we will soon be back home in Tennessee," Rory wrote. "Me, and our little one, with our older daughters. It's hard for me to imagine being there without Joey, but at the same time… it is where she wants us to be. It's where she will be… She's gonna be in the mint growing beside our back deck, the sweet-corn frozen in our freezer and a million other places that her hand and heart has touched around our little farmhouse and community. Joey will still be with us. Everywhere."
Joey will be laid to rest in the backyard of their farmhouse in Tennessee.