John Kerry Derided as Hypocritical, Out of Touch for Saying US Has Biblical Duty to Protect Muslims from Climate Change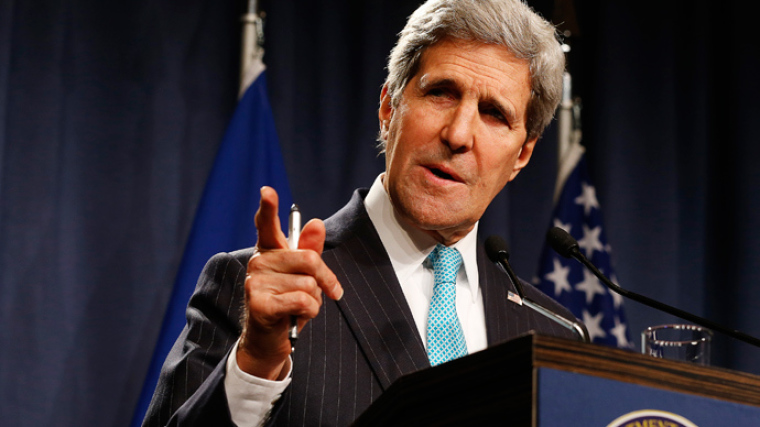 U.S. Secretary of State John Kerry is currently drawing the ire of conservatives for charging that America has a biblical duty to protect Muslim countries from climate change.
At a ceremony to appoint Texas lawyer Shaarik Zafar to be special representative to Muslim communities, Kerry said America has a biblical "responsibility" to "confront climate change," which includes protecting "vulnerable Muslim majority counties."
"Confronting climate change is, in the long run, one of the greatest challenges that we face, and you can see this duty or responsibility laid out in Scriptures clearly, beginning in Genesis. And Muslim-majority countries are among the most vulnerable. Our response to this challenge ought to be rooted in a sense of stewardship of Earth, and for me and for many of us here today, that responsibility comes from God," he said.
Popular conservative radio host Rush Limbaugh called Kerry a hypocrite for citing the Bible.
"I don't believe ... I don't believe I heard that! I don't believe what I just heard. So it's okay to cite the Bible. It's okay to broom the separation of church and state when talking about global warming outreach with Muslims. This was at a special ceremony in Washington last Wednesday about this global warming business, and it's supposed man-made causes," said Limbaugh in a transcript from Fox News.
Conservative political commentator Glenn Beck suggested in a report that of all the ills currently plaguing the Middle East, climate change is perhaps the least of the worries of Muslims in that region.
"He's talking to the Muslim world now. Out of all the things that could be going on … what is it we should be worrying about right now," Beck noted. "We have ISIS happening. We have beheadings going on … We have children holding up severed heads. What does he say we have a responsibility to protect the Muslim world against?"