John MacArthur's church has multiple COVID cases, staff pressured to keep silent: report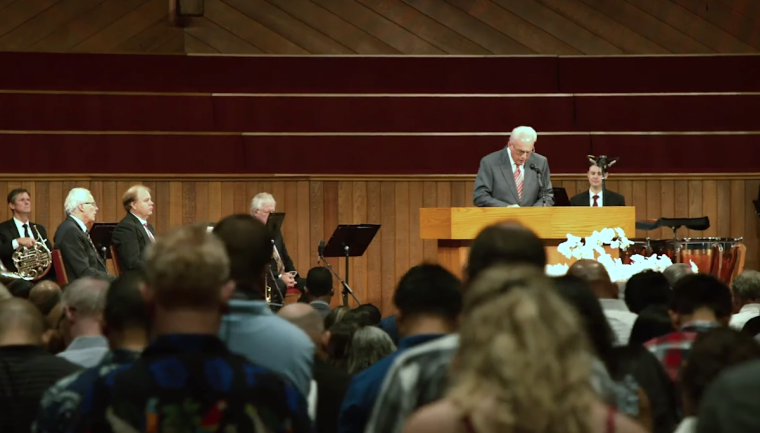 Staff and members of Grace Community Church, which is led by Pastor John MacArthur, say multiple people have been infected with COVID-19 but those with knowledge of the cases are being pressured to remain silent, according to a new report. 
Reporter Julie Roys spoke with a leader at the California-based megachurch who asked to remain anonymous, but whose identity she confirmed. The leader claimed there are church staffers, professors at MacArthur's school, as well as members of the church's Filipino ministry who have the coronavirus. One infected leader of the Filipino ministry has been hospitalized.
The leader told Roys that staff and members are "being pressured not to report new COVID cases to the health department for fear of being shut down."

Roys cited a blogger on Medium who posted that seven staff and elders who attended a Christmas party at GCC have COVID and are exhibiting symptoms. According to the blogger, "lunch was served and maskless elderly and Elders sat [shoulder] to shoulder, hugged and shook hands."
The Los Angeles County Department of Public Health told Roys that "no additional outbreaks have been reported by Grace Community Church" since it was cleared of an outbreak, which involved three cases, in November.
"Multiple members" of the church, however, told Roys that they were "scared of speaking out about the outbreak for fear of retribution." Some said they feared losing their jobs while others said they feared being ostracized and losing their community.
Roys also shared screenshots from Facebook posts, including some in private groups associated with MacArthur's church, that discussed COVID cases among church members. 

L.A. County requires places of worship to report to the Public Health Department when there are at least three COVID-19 cases within a span of two weeks, after which the agency determines whether there is an outbreak.

GCC did not respond to a request for comment by press time.
The Sun Valley-based church has repeatedly sparred with authorities over COVID-19 worship restrictions. The church is currently embroiled in a lawsuit with L.A. County after leaders opted to resume in-person indoor services over the summer in violation of California's public health and court orders.
Despite facing the prospect of fines and the threat of jail time as a result of his refusal to comply with coronavirus regulations, MacArthur has maintained that it's the church's biblical responsibility to stay open and hold worship services.
He has also urged other pastors to open their churches and Christians to sign a petition aimed at deeming the church "essential."   
"There's another virus loose in the world, and it's the virus of deception," the 81-year-old pastor told the congregation in his Aug. 30 sermon. "And the one who's behind the virus of deception is the arch deceiver Satan himself."
MacArthur previously released a statement to his congregation which he said "affirms why this is right and critical for our society."
"Government officials have no right to interfere in ecclesiastical matters in a way that undermines or disregards the God-given authority of pastors and elders," MacArthur wrote, in part."
The pastor said the government is "specifically tasked with the oversight and protection of civic peace and well-being within the boundaries of a nation or community."
While thousands of people have been attending services indoors each week, Jenna Ellis, attorney for the church, previously said that a few positive cases do not constitute an "outbreak."

She also noted that the church has never held the position that it would only be "safe to hold services if no one ever tests positive, or for example, if no one ever gets the flu during flu season."

"Our position has been that LA County shutting down churches indefinitely amid a virus with a 99.98% survival rate, especially when state-preferred businesses are open and protests are held without restriction, is unconstitutional and harmful to the free exercise of religion," she argued.