John Piper Challenges Oprah on Her Interpretation of Bible's Psalm 37:4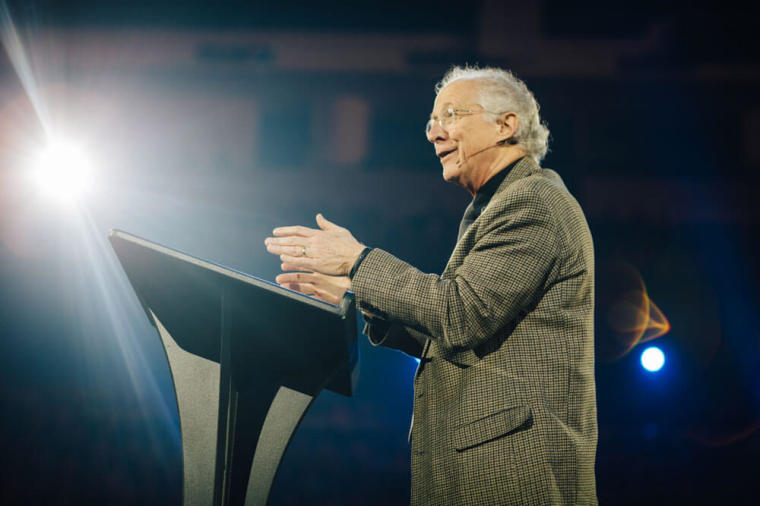 Media magnate Oprah Winfrey recently interpreted her favorite Bible verse, Psalm 37:4, for "The Late Show" host Steven Colbert, but Minnesota-based Bethlehem College & Seminary Chancellor John Piper questions Winfrey's understanding.
In a podcast last week for his website DesiringGod.org, Piper highlighted four major differences between the way he and Oprah explain the meaning of the verse.
1. Piper Focuses on Jesus, Oprah Focuses on Virtues
Oprah said, "Lord has a wide range: compassion, love, forgiveness, kindness."
In her interpretation, Winfrey referred to the "Lord" as a set of character traits and not " … the specific person of Yahweh," said Piper. He added, "I think the emphasis here falls not on aspects of virtue or character, but on the person of the Lord himself."
When God reveals something about Himself He is helping man to know Him, Piper explained. "He is helping me know him, the true God, a person, so that my delight can be in him and not in anything abstracted from him that could somehow be united, then, to another religion … Oprah's mind and my mind, are moving in two opposite directions … "
2. Piper Points to Jesus, Oprah Points to Commonalities Among World Religions
Piper next pointed out that Oprah's interpretation of the verse moves away from the specificity of Yahweh. Oprah said, "If you focus on being a force for good, then good will come," and she likened this principle to the third law of motion, the Hindu concept of karma, and to the Golden Rule.
The pastor concluded, "So by moving away from the specificity of Yahweh, she is able to move toward the unification of all religions and all science as having the same basic message. And, of course, that is the opposite of what I think the psalms are doing."
3. Piper Says to Delight in God by Receiving Jesus, Oprah Aligns Jesus With Eastern Religions
Oprah connected Psalm 37:4 with Jesus Christ only to try to align him with the principles of physics and eastern religions, said Piper. He added, "I think delighting yourself in the Lord is another way of saying: 'Love the Lord your God with all your heart,' Jesus's words in Matthew 22:37 … Jesus taught that no one can truly love the Lord God, no one can truly delight in the Lord God of Israel, who does not receive Jesus himself as the Son of God and the Redeemer of the world … "
Piper surmised, "Oprah's effort to make this text serve the unification of religions is the opposite of its biblical intent."
4. Piper Says Delight in God Shapes One's Desires, Oprah Says Doing Good Brings Good
"Her way of handling the relationship between the two halves of the verse is to simply say it is cause-effect," said Piper. "If you delight, then you get your desires. Or if you devote yourself to good, then you get good."
The pastor said the relationship is more than cause-effect. "I think delighting yourself in the Lord is what shapes the desires of your heart so that it will be good for you for God to grant them," he said. "In other words, there are a lot of desires in our hearts that are impure and unwise, and this is not a promise that, if you delight in God, then you get all those evil desires in your heart."
"And the best way to bring the desires of our hearts into conformity with God is to put all of our energy and all of our effort into enjoying God himself. When we enjoy God, not just his gifts, but God himself, then the desires of our heart are shaped, are defined and created, in accord with our delight in him."
Piper concluded that Oprah "leans away" from distinct dimensions of biblical reality and more towards abstractions in an attempt to find unity among the world's religions and sciences. "I think that is the opposite of what the Bible was written to do and I think it is the opposite of why Jesus came in to the world," he said.