Jon Jones Listened to Marvin Sapp Before Big Championship Win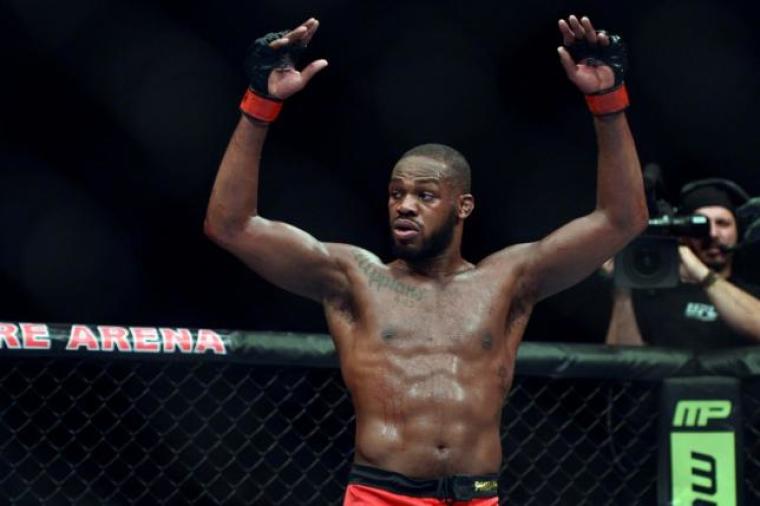 Jon Jones is revealing that before his championship win at UFC 214 on Saturday, he was listening to gospel star Bishop Marvin Sapp.
Jones, the 30-year-old mixed martial artist who reclaimed his light heavyweight championship belt Saturday at the Honda Center in Anaheim, California, revealed that he listened to Sapp's song "Close" at the request of his father.
"My dad sent me this song, love it," Jones told his Twitter followers.
One fan took notice of Jones sharing the gospel song and thanked the fighter for sharing.
"Wow I can send this to someone I know that need this," the fan replied to which Jones responded, "I was hoping something like that would happen."
Jon is the middle son of Pastor Arthur Jones of Mount Sinai Church of God in Christ, in Binghampton, New York. In a 2012 Fox report, Pastor Jones spoke about a previous hope that his son would follow in his footsteps to preach.
"I wanted him to preach. I tried to discourage him from being a fighter," the pastor said. "I told him you don't want to do that. You can do other things. Be a pastor."
Jones has been vocal about his Christian faith while rising to fame as a fighter throughout the years, but he has also run into his fair share of trouble. In 2015, Jones was arrested after fleeing the scene of a hit-and-run accident where he hit a pregnant woman, according to CNN.
Albuquerque police officials reportedly found a marijuana pipe, marijuana and listed "drugs or medication" as a factor contributing to Jones making an illegal turn that caused the accident. After his rehabilitation, Jones returned to the UFC in 2016 only to be suspended for an additional year for the use of performance enhancing drugs.
After a tumultuous few years, Jones was able to reclaim his light heavyweight championship belt from fellow UFC star Daniel Cormier on Saturday. In a speech after the fight, an emotional Jones vowed to become a better man.
"I'm going to do my best to be the champion that you guys deserve to have," Jones said. "Daniel Cormier has been one of the biggest sources of motivation I've had in the last two-three years and I thank him for that and for pushing me to a higher level."