NBA player Jonathan Isaac proving Jesus, family values aren't 'hateful,' launches brand for unity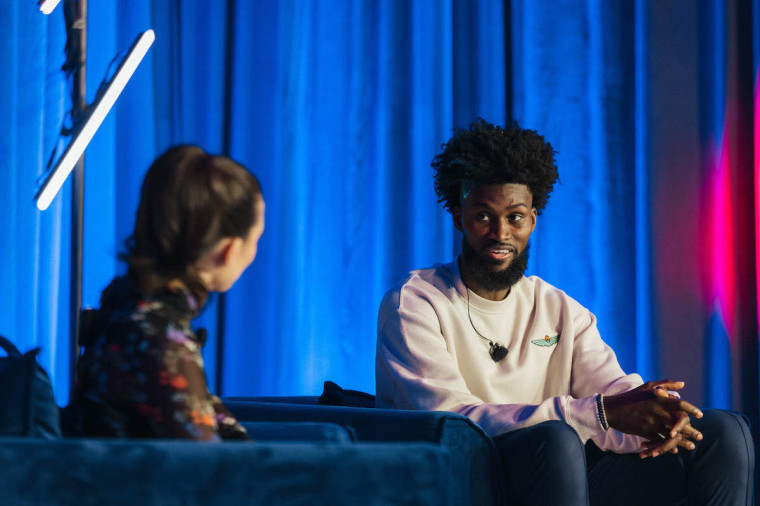 NBA player Jonathan Isaac is combatting the mainstream rhetoric against Christianity by launching his clothing brand UNITUS to celebrate faith, family and the power of people coming together in the name of "true greatness."  
Isaac, a 25-year-old Orlando Magic forward who's also an ordained Christian minister, made headlines in 2020 for refusing to kneel during the National Anthem alongside his teammates who were wearing jerseys supporting the Black Lives Matter movement. 
The media firestorm brought him national attention, and now, he is capitalizing on his stance by launching UNITUS, described as a high-quality apparel line that celebrates faith and family values.
Isaac was signed to Nike as a brand ambassador in 2020, but after suffering an injury, he did not resign. At that time, the athlete and his pastor, Bishop Durone E. Hepburn of J.U.M.P. Ministries Global Church, came up with the idea for the brand.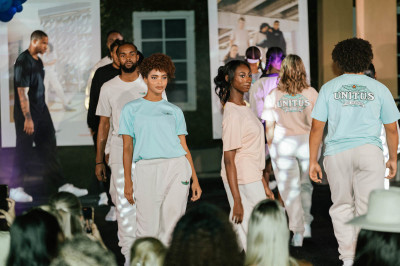 The name UNITUS, meaning "Unite Us," and the logo, inspired by the ark of the covenant, was suggested by Hepborn, Isaac's spiritual oversight.
"The foundation of the idea, the foundation of the name is all founded on the principles of God and just prayer, asking God to unite us as a nation, as a people, as a body of Christ," Isaac shared in a video interview with The Christian Post.
Isaac made it clear that, unlike many other athleisure clothing companies, he wants his brand to celebrate faith, freedom and American values.
"I came up with UNITUS. It starts with 'you' and ends with 'us,' and [I wanted to see] what could this look like to give freedom-loving Americans, and faith-loving Americans the freedom to buy with their values," he continued. 
"Simply, I wanted to see my values represented in the marketplace that at the base level, I said, 'Hey, we live in America, companies are free to go in whatever direction they want to. They're free to support whatever they want to support, but I want to see my values, the ones that I hold dear and I know that millions of Americans hold dear represented." 
As a believer, Isaac said he had a choice to complain about what everyone else is doing or just create a brand himself. Unfortunately, Isaac's beliefs and stance are not popular in mainstream media, which often leans in favor of liberal social values. 
"The conversation has been framed in a way where if you don't agree with these set values and precepts, then you're automatically deemed as hateful. It's not just that you have a different set of opinions, it's that your opinions, if they are aligned with Christ, they align with family, if they align with traditional values, then you're seen as a hateful person," Isaac explained.
"It's easy for companies to jump on the bandwagon to say, 'Hey, we support these values over here, because the people over here are hateful.' Whereas the truth is, most people who stand for [God's] values aren't hateful at all. They just believe differently," he added.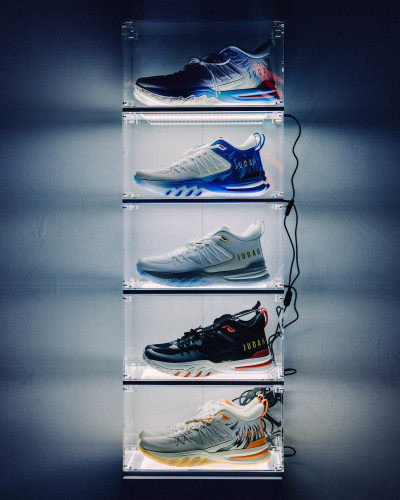 UNITUS clothing is now available to order on the website, and its Judah sneaker line will be available soon.  
The New York native wants his brand to bring all people together under the banner of faith, family, and love.
"With UNITUS, for me, from the very beginning, it's not about hating anybody; it's not about trampling on anybody else's values. It's saying, 'Hey, you're free to have your values and go in whatever direction you want to, but we're free to have our values too, and our values are just as valid," Isaac added. "Our values are the bedrock of what I believe has produced this prosperous and amazing country that we live in. And so we're going to celebrate them and support them and also bridge the gap for you to understand where we're at. 
"We're not cutting anybody off. We're going to be tolerant of you, but you also have to be tolerant of us.'" 
When facing the "giants" of mainstream culture in this day and age, the 2017 NBA draft pick said it's been "very difficult."
"It's definitely a weight, but it's so much bigger than me. It's so much bigger than just what we're trying to accomplish. Even going back to what my pastor said: 'Lord, unite us,'" he echoed.  
"This is something that's bigger than me as an individual. This is about the body of Christ. This is about the heartbeat of our country. Where are we headed? Where are we going? And so I would say, I have gotten used to [it]. I've formed some calluses from taking some shots, but it's bigger than me, and I know what it is to stand alone. I know what it is to be ashamed of what it is that you believe, and I don't want anybody else to feel that way as well," he noted. 
Isaac said it's powerful to have a community surrounding him that shares his values, and he wishes to empower others who share his values as well to know they are not alone. 
For those who refuse to seek unity, the man of faith said it is truly because they have misunderstood the message of Christ.
"I just don't think people truly want to understand. I think if you truly take Jesus at face value for what He said and for what He did, you will find a God in the flesh that truly loves people and laid down his life for everyone. Not that we would live the way that we want to live, we would adopt His way of living, and love Him and honor Him," Isaac preached. "In that, we would be prosperous and become who God has created us to be, whatever His will is for us individually. 
"I think a lot of people don't want to see Jesus for who He is, so it's easy to throw Him in a bucket and say, 'This is one thing He said that's hateful, and we can chop it up and take it out of context and move how we see fit.'"
UNITUS promotes "True Greatness" on most of its merchandise. Isaac believes "true greatness is found in none other than Jesus Christ." 
"For me, true greatness is simply this — the world defines greatness as who you are, accolades that you carry, what you've done and will rank you on how great you are. But I believe that true greatness, not the world's kind of greatness, but the true greatness is found in no other than the example of Jesus Christ. To lay down one's life, to stand up for the marginalized, to love people where they're at." 
The husband and new father declared that he is redefining what true greatness is public.
"This is what your greatness is, standing up for values, loving people where they're at, being a light unto the world, the way that God has commanded us to. That is what makes you truly great. And if you do that, you could have no accolades whatsoever. You could be the worst player on your team, you could be the worst person at your job. You don't have to come in first to be truly great," Isaac concluded.