Joni Eareckson Tada Defends Brittany Maynard: Christians Should Target 'Death With Dignity' Organizations, Not Individuals
Correction Appended
Joni Eareckson Tada, an international advocate for people with disabilities, had unsuccessfully pleaded with Brittany Maynard to reconsider ending her life under Oregon's Death With Dignity Act. Maynard's decision to end her suffering from terminal, inoperable brain cancer on her own terms prompted critics to lash out at her decision. But Tada, a quadriplegic and breast cancer survivor, says the focus should not be on Maynard or her family, but on the organization that used the 29-year-old as "a poster child" for its right-to-die cause.
In a CP Newsroom discussion this week, Tada, who has been a quadriplegic for 48 years, reminded those critical of Maynard's decision "that it was 'death with dignity' advocates, like Compassion & Choices, who drove the attention surrounding Brittany."
"They used Brittany's family, they used her as a poster child for their cause. So I don't fault Brittany so much or her family so much. They were persuaded by a strong right-to-die advocate group to not only seek physician-assisted suicide, but to go public," said Tada.
Maynard was diagnosed with late-stage glioblastoma multiforme, an extremely aggressive form of brain cancer, in the spring of this year, not long after getting married. After moving from California to Oregon, one of five states that allow for physician-assisted suicide, Maynard linked up with Compassion & Choices, which describes itself as "the nation's leading end-of-life choice advocacy organization."
Compassion & Choices, which counts among its board of directors the first National Chaplain for Planned Parenthood, helped Maynard put out a series of videos in which she discussed her terminal and painful condition and difficult choice to pursue ending her life. She insisted that she was not "suicidal," but only wanted to control the circumstances under which she would inevitably die.
"I don't want to die but I am dying," Maynard told People magazine. "My [cancer] is going to kill me, and it's a terrible, terrible way to die. So to be able to die with my family with me, to have control over my own mind, which I would stand to lose — to go with dignity is less terrifying."
Maynard, who had been experiencing "increasingly frequent and longer seizures, severe head and neck pain, and stroke-like symptoms," according to Compassion & Choices, "chose to abbreviate the dying process by taking the aid-in-dying medication she had received months prior" as her symptoms became more severe. "She died as she intended – peacefully in her bedroom, in the arms of her loved ones," the nonprofit stated in its newsbrief on her Nov. 1 passing.
Compassion & Choices has continued using Maynard's case, and her death, to advocate for the right-to-die movement. On Nov. 19, the day on which Maynard would have turned 30, the organization released a video prominently featuring previously recorded segments of the Oregon woman advocating for the "right" to physician-assisted suicide and its further legalization.
Contrary to Tada's assertion that Maynard and her family were "persuaded by a strong right-to-die advocate group to not only seek physician-assisted suicide, but to go public," Maynard challenged such assertions when they were made by a physician not directly involved with her case.
In a letter posted in October on the website of the NPR program, The Diane Rehm Show, Maynard refuted the charged that "Compassion & Choices had somehow taken advantage of me through 'exploitation.'"
Maynard added elsewhere in her letter: "The claim of exploitation is utterly false considering I had gone through the entire process of moving, physician approval for DWD [death with dignity], and filled my prescription before I EVER even spoke to anyone at Compassion and Choices about volunteering and decided to share my story. I support the organization because I support the cause. I believe this is a healthcare right and CHOICE that should be available to ALL terminally ill Americans."
In an email sent Nov. 25 to The Christian Post, Compassion & Choices Media Relations Manager Sean Crowley stated: "For the record, we never solicit people who utilize death with dignity and the medical practice of aid in dying for terminally ill, mentally competent adults to go public."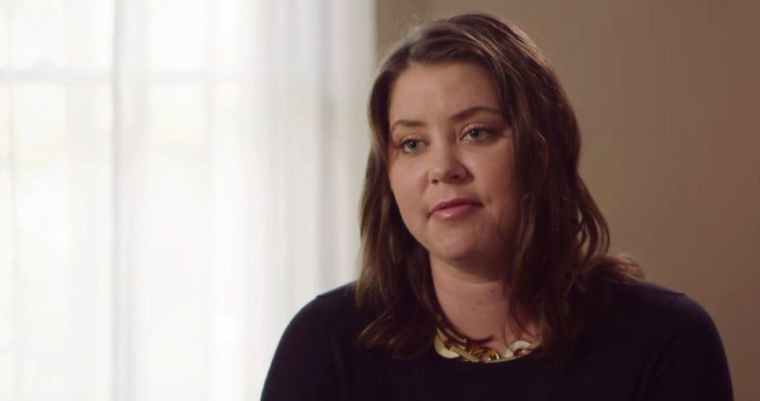 In the wake of her daughter's suicide, Debbie Ziegler, has pushed back against critics who have said, according to the grieving woman, things that "may wound me and cause me unspeakable pain."
In particular, Ziegler took on a comment made by the Vatican's top bioethics official, Monsignor Ignacio Carrasco de Paula. Carrasco de Paula, head of the Pontifical Academy for Life, said, "Brittany Maynard's act is in itself reprehensible, but what happened in the consciousness we do not know."
While cautioning that he was not "judging individuals," according to a Nov. 4 report by the Associated Press, Carrasco de Paula added that "the gesture in and of itself should be condemned."
Ziegler found the Vatican official's choice of words "harsh," as they came just days after her daughter's passing.
"The imposition of 'belief' on a human rights issue is wrong. To censure a personal choice as reprehensible because it does not comply with someone else's belief is immoral," wrote Ziegler in an open letter.
She added, "My twenty-nine-year-old daughter's choice to die gently rather than suffer physical and mental degradation and intense pain does not deserve to be labeled as reprehensible by strangers a continent away who do not know her or the particulars of her situation."
Tada, responding to Ziegler's defense of her daughter's decision, told CP, "As I said, Brittany's mother is grieving. Any mother would grieve. So I believe the church should take its focus off the individuals, off the Maynard family. And let's take a stand against the organizations, the well-funded organizations that are exploiting young people with terminal illnesses who don't want to face suffering. These are the ones that we should be contending against."
Maynard, who was not Roman Catholic, was now certainly in heaven, according to the bishop for the Evangelical Catholic Diocese of the Northwest, which is not affiliated with the Roman Catholic Church.
"Many theologians would condemn Ms. Maynard's decision to electively bring about the end of her suffering and of her life in this world," said Bishop James Wilkowski in a public statement dated Nov. 3.
"As Bishop for the Evangelical Catholic Diocese of the Northwest, I am spiritually and personally sure that at the moment when Ms. Maynard's life ended here, she was received into God's loving hands and was welcomed into His kingdom," he added.
William Morton, a spokesman for the ECC's Northwest region said, according to The Oregonian, that Bishop Wilkowski was not issuing "a 'blanket endorsement' of physician-assisted suicide."
"It doesn't matter if Maynard was a Christian or not, Morton said, because the bishop doesn't think belief in God is a requirement for entry into heaven," the publication further reported.
Tada had stated in her initial appeal to Maynard to reconsider her decision:
"But if I could park my wheelchair beside her, I would tell her how the love of Jesus has sustained me through my chronic pain, quadriplegia and cancer. I don't want her to wake up on the other side of her tombstone only to face a dark, grim existence without life and joy; that is, without God. There's only one person who has transformed the landscape of life-after-death, and that is Jesus, the One who conquered the grave, opening the path to life eternal. Three grams of phenobarbital in the veins will only provide a temporary reprieve. It is not the answer for the most important passage of her life."
When asked by CP Newsroom what she thought of Maynard's fate now after her death, Tada said, "That's not for me to say. That's between her and her Maker. It may well be that Brittany made her peace with God before she breathed her last breath, but that's the Holy Spirit's analysis, not for me to analyze."
Tada added, "Now that Brittany is off the scene of Earth and has gone on, we are left with other questions, not so much about her salvation but about what the implications are from her choice."
And Christians who, like her, are critical of the right-to-die movement, have a responsibility to society's weakest and most vulnerable — those with special needs.
"These are the individuals that the church needs to surround and to support and to embrace. It's one reason why, with my quadriplegic body and with my chronic pain and my battle against cancer, I am fully dedicated to help(ing) people with special needs, to give them the counseling that they deserve, to show them answers in scripture, to surround them with caring, spiritual community."
Tada, who has been for the last 35 years advocating for those with disabilities through her Joni and Friends International Disability Center, became quadriplegic at the age of 17 when she dived into extremely shallow waters, damaging her spinal cord.
The remarks shared by Tada in this article were excerpted from an extended video discussion about Maynard's case, the right to die movement, and Tada's personal journey with suffering and her approach to advocating for a "culture of life."
Check in at christianpost.tv for Tada's extended CP Newsroom discussion in the following weeks.
Correction: Nov. 25, 2014:
An article on Sunday, Nov. 23, 2014, reported the claim by Joni Eareckson Tada that a right-to-die advocacy group had persuaded Brittany Maynard and her family to seek physician-assisted suicide and to go public with Maynard's story. Maynard refuted such allegations prior to taking her life, as pointed out by Compassion & Choices in an email to The Christian Post.