Joni Eareckson Tada diagnosed with cancer again: I know God loves me
Joni Eareckson Tada hit by new cancer diagnosis 8 years after mastectomy, asks for prayers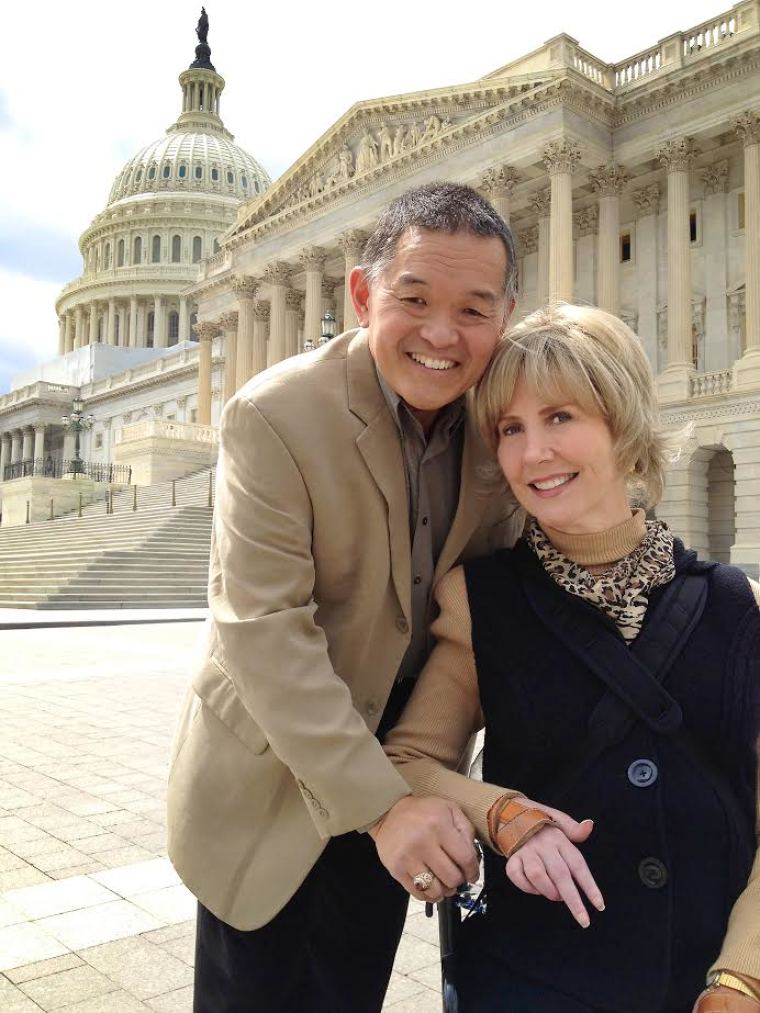 Joni Eareckson Tada, a popular evangelical speaker and advocate for people with disabilities, revealed a new cancer diagnosis three years after being declared cancer-free following a battle with stage 3 breast cancer.
The author and founder of Joni and Friends, a Christian ministry focused on helping the disability community, announced the development on Sunday.
Tada, a quadriplegic, recently underwent tests on a small nodule which had developed over the site of her mastectomy, which she underwent along with chemotherapy treatment in 2010.
Doctors found a small cancerous tumor within the nodule after the latest biopsies.
"When I received the unexpected news of cancer from my oncological surgeon, I relaxed and smiled, knowing that my sovereign God loves me dearly and holds me tightly in His hands. What good is it if we only trust the Lord when we understand His ways? That only guarantees a life filled with doubts," she said.
Her surgery to remove the cancer is scheduled for Nov. 26.
"I am inspired by the many valiant people with disabilities and their families whom we serve every day at Joni and Friends; they are people who constantly persevere through personal crises. They do not doubt God's glorious purposes for their lives, why should I?" Tada positioned.
Doug Mazza, president and COO of Joni and Friends, said he is not surprised by Tada's positivity despite the difficult news.
"We know that the best support we can provide Joni is prayer. All are encouraged to join Joni and Ken (her husband), along with the entire Joni and Friends team in asking God to use this next, new health challenge to advance His Kingdom among those who need His hope and grace," he added.
The organization asked for people to pray "that God will be glorified through this situation. Pray that He will be trusted, extolled and exalted."
"Pray that this new health challenge will become a platform for showcasing His grace and the giving of the Gospel," it continued.
"Pray that Joni's surgeon shows great skill in surgery. Afterall, we want him to 'get it all!'"
In an interview in 2012 with The Christian Post, Ken and Joni Tada said that in some ways cancer had actually strengthened their marriage.
"The cancer journey is an interesting journey for both Joni and I because it was the cancer journey that reignited our marriage and our love for each other. Basically, when I – when we first discovered the deformity and not knowing what it was, set up the mammogram, the one thing that we learned in that early journey of cancer was it's a hurry-up-and-wait situation. We didn't know how bad this was. We didn't even know it was cancer because no one would use the 'C' word," Ken Tada told CP at the time.
"They would just say we need to take this next test and it wasn't until several weeks after Joni's actual surgery that we discovered yes, it was cancer and yes, it was a stage three cancer because of the size of the tumor," he added.
"And so the cancer journey, during that time everything stopped, we got a chance to talk. We hadn't ever talked before, and the two of us grew closer together during that time — not closer just with each other but also closer to Jesus."