Jordin Sparks Deals With Death of 4 Loved Ones in 1 Week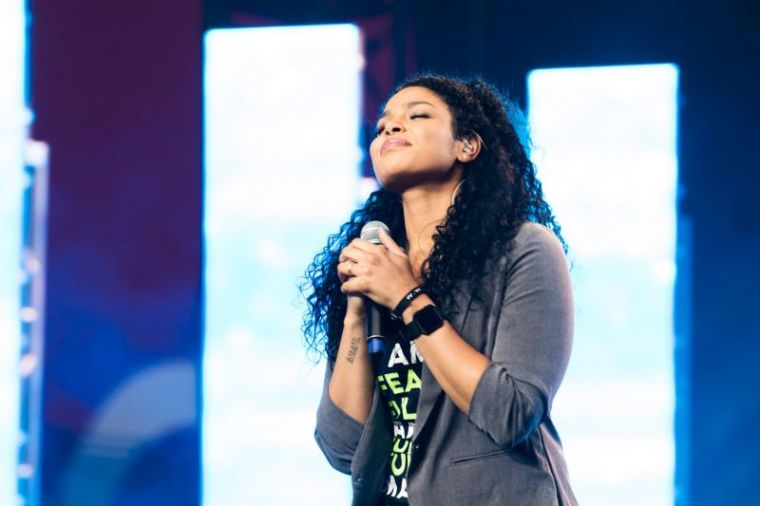 Jordin Sparks is dealing with the death of four close friends and family in less than a week.
The singer, newlywed and soon-to-be mother shared her feelings about the recent deaths on Instagram last week.
"Four Angels in a week. My heart is just so heavy & broken," Sparks wrote. "I'm in shock, numb and feel everything all at the same time. Leah & Rasual (one of my closest friends and her amazing other half who also was a great friend), Bryanna (my step sister) and Q (my little cousin), you were such bright lights in this crazy world."
The 28-year-old, who married model Dana Isaiah last year, became sentimental in the message about her lost loved ones.
"You made everyone better just by knowing them. And your smiles made anyone's day better," she wrote. "The world is less sparkly without you in it. Rest In Peace and Power. I love you forever."
Sparks went on to advise other people to appreciate their loved ones and called for prayer during the difficult time.
"Tomorrow is not promised to any of us. Don't ever skip a chance to tell someone you appreciate them or how much you love them," she wrote. "Please, please continue to cover their families and our family with thoughts and prayers. #unicornsdontdie #sicklecellsux."
This week, TMZ reported about the funeral of Sparks' 16-year-old stepsister, Bryanna Jackson-Frias, who died of sickle cell anemia. Before the string of recent deaths, Sparks also dealt with another tough death last December when she had to put her sick dog, Miles, to sleep.
"My heart is absolutely broken. He's been a constant companion and source of unconditional love for the past 8 years," Sparks shared in an Instagram message last December. "He was more than a pet, he was my friend. It sounds crazy but it's true. I think of the past 8 years and he's in almost every single memory I can conjure up."
The entertainer, who got her start on "American Idol," asked her followers to "please pray for my family and for me."