Jordin Sparks Pregnant, Says She Knew She Would Marry Husband Days After Officially Meeting Him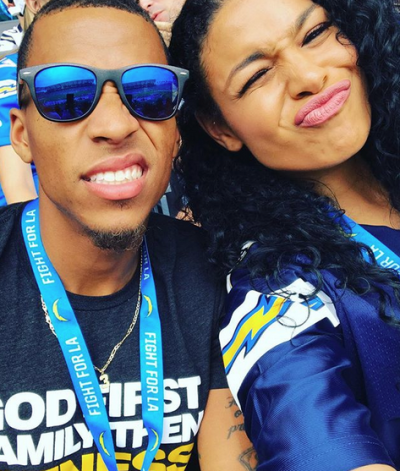 Jordin Sparks says she knew she wanted to marry her husband days after meeting him.  Three months later, they tied the knot.
Sparks, the 27-year-old "American Idol" alum, surprised countless fans with the news that she was married and pregnant in a People magazine interview Tuesday. The singer eloped with model Dana Isaiah during a vacation to Hawaii with friends on July 16.
Now, the pair are expecting their first child together. Sparks and Isaiah officially met on Easter weekend in April after bonding over their Christian faith.
The singer initially met her husband's mother during Super Bowl weekend in February. Since Sparks has experience in the entertainment industry, her future mother-in-law intended to introduce the singer to her son through a group text message in hopes that she could convince him not to move to Los Angeles, California.
The pair hit it off and began to talk almost every day before finally meeting during Easter weekend. Sparks admitted to People that within days, she knew she would marry Isaiah.
"A couple days after we had actually met, I was like in my head 'That's going to be my husband! That's my husband right there,'" she told People. "When I'm with him, I feel comfort and safety and calm and peace, and those aren't things that I normally felt. So it was a little wake-up call for me."
Sparks made it clear that she would not move in with Isaiah before they were married, and just weeks after exchanging vows they were both surprised to find that the singer was pregnant.
"It was about five days after he moved to L.A. He comes in and I go 'I'm pregnant.' It was such a shock for both of us," she recalled. "I turned around and started bawling in the closet. Once we got over the initial shock of it, now again just like it is with the marriage, to be able to share that this amazing thing is happening, it's such a great thing."
While the last few months have been a whirlwind for Sparks, she revealed that she had become content with being single just before meeting Isaiah.
"I'd gone through a crazy time last year, so I was just like 'You know what? I'm good. I'm going to stay single. I'm just not going to look,'" said Sparks. "It's amazing that that phrase 'When you don't look for it, that's when it comes' ... he just showed up at my door."
Sparks is a vocal Christian who has shared her faith for some time. She previously spoke about how much that faith has impacted her life and career.
"My faith has been a humongous part of how I have looked at my career. I started out singing in church very young and it took off from there," Sparks is quoted as saying in a Cross Rhythms report. "The music business is a very secular world and there are always people quick to point to you as a hypocrite when you mess up with something and fall. I know that God has blessed me to be where I am and everything He has placed before me is just so amazing."