Joseph Habedank Talks God Resurrecting Music Career After Prescription Drug Addiction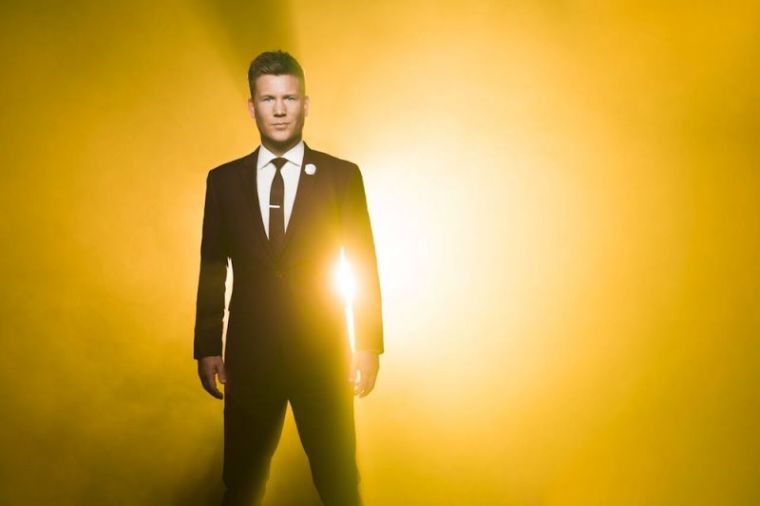 Joseph Habedank's addiction to prescription drugs could have ended his music career, but God had other plans for the singer-songwriter who's using his voice and pen to highlight the resurrecting power of God.
In 2013, Habedank, the former lead singer of southern gospel group The Perrys, had to step down from his position after 10 years. While fans knew he would be leaving the group after he made the announcement on Facebook four years ago, many were unaware that he left because of his addiction to prescription pain medication.
What began in 2008 as Habedank taking prescription pain medication for an ulcer on the back of his throat soon spiraled out of control.
"By 2010 I was really starting to struggle with it. By 2013 I was a full blown functioning prescription drug addict taking 10 to 12 oxycodone and hydrocodone every day of of my life," he revealed in an interview with The Christian Post. "I ended up losing my job with The Perrys who I sang with for over 10 years. It was kind of my dream job."
Habedank stepped away from singing in the successful southern gospel group to enter a rehabilitation facility in Nashville, Tennessee.
That's where he said he received a miracle.
"I came off the road to get help and God did a miracle in my life. It was ultimately the Lord saving my life that taught me what it means to live again," he said. "It's just been an amazing journey. I celebrate four years of sobriety in May."
Looking back at his issues with addiction, Habedank believes proper communication could have helped him avoid some of the pitfalls that he struggled with.
"[After] you have surgery you take the first pill and it makes you feel really good and you think 'wow.' At that point you should tell your spouse, or your parent or whoever it is — 'these pills make me feel really good.' [Ask them] 'will you please take these? Administer them to me, and when I'm better take them away.' Had I asked for help earlier I probably wouldn't have gone down the road that I did," he said.
When it comes to addiction, family and friends also struggle when they watch those closest to them lose control of their lives. While Habedank advises people to seek support from groups like Al-Anon/Alateen, he also stresses the importance of letting God guide them.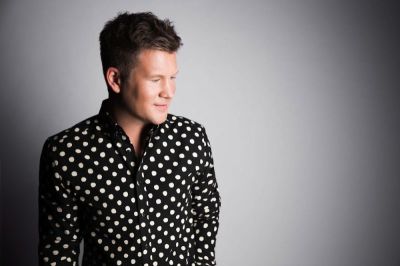 "I do have addiction in my family and it runs in my family. It all depends on the individual and where they're at in their active addiction," he said. "It's ultimately just about praying for guidance and having God show you if you need to step away from the situation or help more. "
Even though God helped him turn his life around, Habedank had moments on the road to recovery where he questioned if he could return to a life of professional music. After a decade of singing and touring, Habedank wondered if he would ever sing again.
"When you go through something like that you just assume that nobody is going to ever want to hear you sing about Jesus again. You think nobody is ever going to want to hear another one of your songs because you're used up and the devil tries to undo all of those things that God has done with you," he said. "I thought I was going to have to come home and get a job."
However, a friend of Habedank's asked him to sing at his church which was followed by his record label reaching out to help him pursue a solo career.
"There was definitely a time when I just felt like I was through, but God had other plans," he said. "Ultimately, God is the final authority when it comes to our lives. I'm grateful His plans were greater and bigger than mine."
Those plans include Habedank's latest album Resurrection which is a fusion of country, southern gospel, and upbeat pop melodies. On his sophomore record produced by Wayne Haun, Habedank sings about the resurrections of Lazarus and Jesus.
While Habedank's personal testimony wasn't necessarily the inspiration for the album, it's hard to ignore just how much God resurrected his career.
"God has done miraculous work in my life and He's definitely raised me spiritually from the dead after what I walked through. Not only that, but in my ministry and my career," Habedank said. " There was once a time when I never thought I'd sing again, so this is just a time of victory and celebration in my life."
As a songwriter, Habedank is also making an impact, penning the title track for Country Music Hall of Fame veteran Reba McEntire's first gospel album. Although McEntire's captivating vocals can be heard on Sing It Now, Habedank said his testimony helped shape the song when he wrote it.
"It was just very humbling and encouraging because here's a guy that was just in rehab three-and-a-half years ago. For God to choose to bless me in this way is an amazing thing. Even though Reba recorded it, it's certainly gotten some of my story in it," said Habedank, revealing that the song is about the faithfulness of God. "We grow up singing 'Amazing Grace,' 'It Is Well With My Soul' and all these great hymns, and then when we go through hard times it's so hard to sing."
In Sing It Now, Habedank said he wants to remind people about an unchanging God who people can still praise during hard times.
"The truth is, if we can sing them when we we're children we can still sing them when times are hard, because God is the same. He has not changed," he said. "And the truth in those hymns have not changed because they're about an unchanging God."
For Habedank, who also sings from the heart about his own personal testimony in a ballad on his Resurrection album called "Just When You Thought," it's important to share his story to help others overcome their struggles.
"I read a verse in the Bible saying we overcame him, meaning the enemy, Satan, by the blood of the Lamb and the word of our testimony. It's less about my pride in not sharing my stuff and more about helping other people," he said. "I feel like if we can't help other people then why did we go through this — what was the purpose? I feel like that's why I walked through it, so I could help others."
Joseph Habedank's sophomore solo release Resurrection is in stores now. For more information about the singer and tour dates, click here.