Joy-Anna Duggar Shares Pregnancy News With Fans, Praises God for Healthy Baby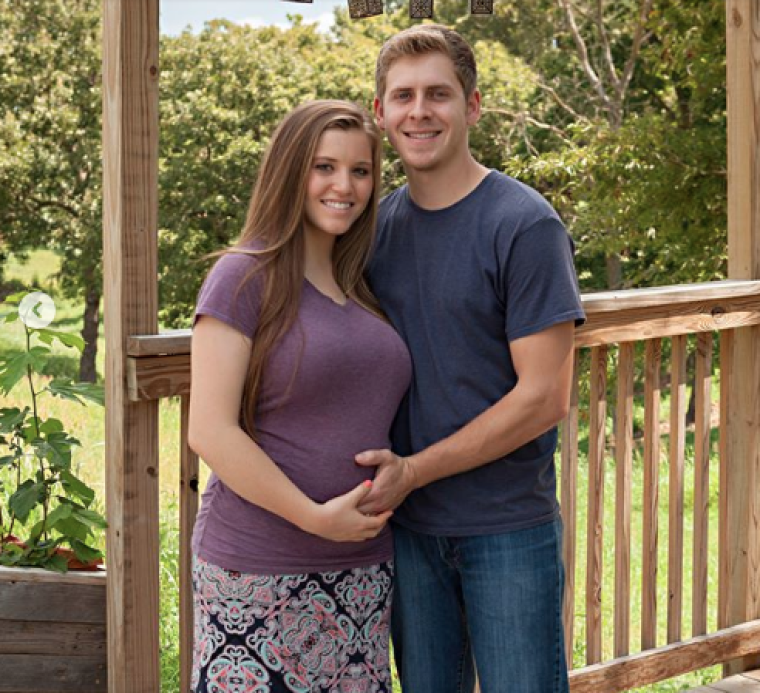 "Counting On" star Joy-Anna Forsyth (nee Duggar) has confirmed that she and her husband, Austin, are expecting their first child.
The couple took to Instagram Thursday to share the news with their fans.
"Austin and I are SO thankful to announce that we are parents!! Even before we were married we prayed that God would give us children and we are so blessed that he has given us this baby! Jesus is the giver of Life! The baby has arms, legs, fingers, and toes. It has a beating heart and brain waves.

The baby responds to touch and is already right- or left-handed. The baby has its own unique fingerprints, which are different from anyone else's. All organ systems are in place!

Psalm 139:13-16 'For thou hast possessed my reins: thou hast covered me in my mother's womb. I will praise thee; for I am fearfully and wonderfully made: marvelous are thy works; and that my soul knoweth right well. My substance was not hid from thee, when I was made in secret, and curiously wrought in the lowest parts of the earth. Thine eyes did see my substance, yet being unperfect; and in thy book all my members were written, which in continuance were fashioned, when as yet there was none of them.'

This passage indicates that God Himself formed our physical features and that He did so with a wonderful plan for our lives. God knew us in the womb."
Forsyth was a longtime friend of the Duggar family before he proposed to Joy-Anna in March. He took the Duggar sister horseback riding and then got down on one knee to pop the question. According to In Touch magazine, the two originally set their wedding date for Oct. 28 but they couldn't wait to tie the knot. The young couple shared their nuptials in a private ceremony on May 26 in Arkansas.
The parents to be, likewise shared their excitement with People magazine.
"Every child is such a precious gift from God. I'm most looking forward to watching Austin as a dad and raising children together with him," Joy-Anna told People magazine.
The 19-year-old said she's looking up to her mother, Michelle, in this season of her life.
"I have a lot of good memories of my mom teaching us and the quality time we spent together, and I'm really looking forward to doing that with my own children. It's such an amazing thing to be a parent and raise children!" she continued.
Speaking about fatherhood, Austin added, "I'm really looking forward to the journey of this pregnancy and all the different stages it will bring. It's really exciting and I feel so blessed to be a dad! We are beyond thankful!"
"Counting On" will be back on TLC with new episodes kicking off on Sept. 11.