Joyce Meyer Defends Tattoos, Says She Might Get One to Make Religious People Mad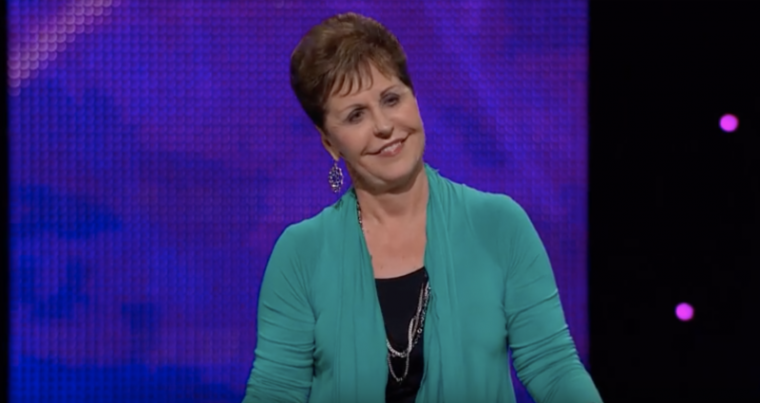 During a recent conference, Christian speaker Joyce Meyer made a biblical case for getting tattoos and admitted she has been thinking of getting one herself just to shut the mouths of religious people.
The video clip posted by Joyce Meyer Ministries on March 14 kicks off with Meyer explaining the difference between being holy and religious.
"Holiness is not legalism," Meyer declared.
She went on to explain that religious people have made a mess of holiness by putting a bunch of rules and regulations on people. She listed drinking, dancing, wearing makeup and more among those rules.
Meyer quoted Isaiah 44:5 in defense of getting permanent markings. The scripture says, "One will say, I am the Lord's; and another will call himself by the name of Jacob; and another will write [even brand or tattoo] upon his hand, I am the Lord's, and surname himself by the [honorable] name of Israel."
She also shared the counterargument often used to discourage believers from getting tattoos found in Leviticus 19:28: "Do not cut your bodies for the dead, and do not mark your skin with tattoos. I am the LORD."
Televangelist Pat Robertson, among others, has cited Leviticus to argue that getting tattoos is a "heathen practice."
"You look at the Bible, the people are told not to mark their bodies and cut themselves like the heathen did. Tattooing is a heathen practice, it is not a Christian practice," Robertson said in 2016.
But Meyer rejected the argument and contended that God also tattooed those He loves to Himself.
"The Bible says in Isaiah 49 that God has a picture of you tattooed on the palm of His hand," she maintained.
"I'm right on the verge of going and getting a tattoo," she added, pointing to her shoulder blade. "I thought I might as well just push all the religious people right off the cliff and just get it over with."
Meyer said her ink would say, "I belong to the Lord." She admitted that her husband pushed back a bit on her stance but they realized it was just a religious stance stemming from legalism.
Evangelist Christine Caine, seated in the front row of the meeting, can be seen rooting Meyers on as she expressed her interest in getting a tattoo.
"Why would I do that (get a tattoo)? Just to make religious demons mad, no other reason," she maintained.
"I lived in so much bondage from legalism," Meyer revealed of her past. "Everything in legalism is about something you can not do. Let me tell you something — it is not boring to serve Christ, it is so much fun and there's so much you can do and not only that, you can enjoy all of it!"
The Saint Louis native pointed out that in Ezekiel 16:9-13 there was a big celebration and God put earrings and nose rings on the Israelites.
"Here's the bottom line, it's all about your motives and how you are doing things. We can't look at the outside of somebody and decide for ourselves that they're an evil person ... That's why so many people today don't want anything to do with the church 'cause all they get is criticism and judgement," she concluded.
The clip finished with Meyer encouraging those in attendance to pursue holiness but in freedom.
Hillsong New York City Pastor Carl Lentz has also defended Christians getting tattoos and addressed the criticism he often receives about his own markings.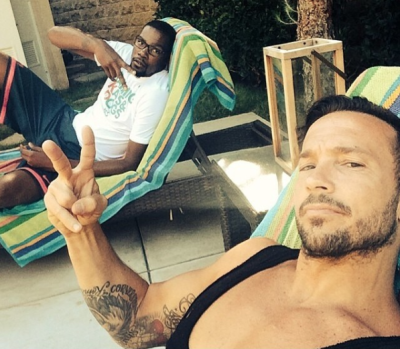 "Biblical interpretation is huge right? So with tattoos not being allowed you mean Leviticus. We play both sides of the coin I think that is healthy. Like this paradox of scripture, interpretation is actually is part of our faith, the tension of it. So, on one hand, we say that is the Old Testament scripture, there is no New Testament verification of that. That law that had to do with slaves, that identified you as part of a tribe we don't believe that came through the cross," Lentz told World Religion News last year. 
"We don't believe that when Jesus died and rose again that old Levitical scripture applied to our modern life. That is ridiculous," the Virginia native argued. "At the same time, there are some things we do believe follow through on the cross. So the way we break down we would literally put up the Old Testament and then put a cross in the middle and then we put up the New Testament and we say anything that comes through the cross is eternal. Anything that stops is Old Testament."
Making the case against tattoos, some Christians have cited 1 Corinthians 10:23, pointing out that the question isn't about whether tattooing one's body is a "sin." But it's more about whether it's "a good and necessary thing to do."
Will Honeycutt, a professor at Liberty University, believes that while "the Bible does not explicitly forbid tattoos," Christians should remember that "the Bible has a high view of the body as God's handiwork, which is not to be disfigured."
Also, he argued, one should not get a tattoo out of rebellion. Rather, "our primary motive for anything we do should be to glorify God."
"Are you seeking to direct people's thoughts toward God or yourself?" Honeycutt posed.