Judge Upholds Oregon School District's Policy Allowing Boys to Use Girls' Bathrooms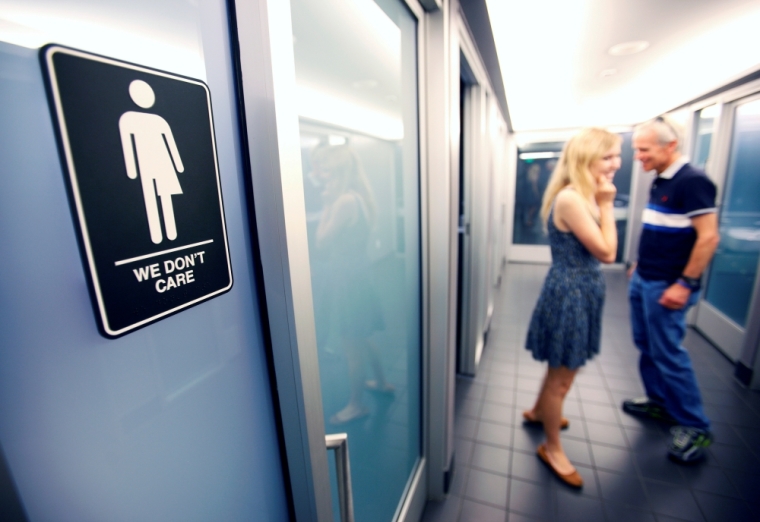 A federal judge has upheld an Oregon school district's policy allowing students to use the bathrooms and locker rooms of their preferred gender identity instead of their biological sex.
U.S. District Court Judge Marco Hernandez ruled Monday that Dallas School District No. 2 did not violate students' privacy rights by allowing boys who identify as female to use girls' facilities and vice versa.
In his ruling, Judge Hernandez rejected the argument that the plaintiffs' right to privacy was being violated by the school district's transgender student policy.
"Plaintiffs present the court with unpersuasive precedent that fails to establish their purported privacy right," wrote Hernandez.
"Courts have recognized that the presence of transgender people in an intimate setting does not, by itself, create a sexually harassing environment that is severe and pervasive."
The American Civil Liberties Union of Oregon, which intervened in the case on behalf of the defendants, celebrated the ruling.
"The judge understood that transgender students just using restrooms and lockers like everyone else does not violate anyone's rights. In fact, it would violate students' rights to keep them out of the facilities their peers use just because they are transgender," stated ACLU attorney Gabriel Arkles on Wednesday.
Last November, a group of plaintiffs including the organizations Parents for Privacy and Parents Rights in Education filed a lawsuit against the Oregon school district over its "School Safety Plan."
The plan called for students to be allowed to use the public facilities that match their preferred gender identity, based on the belief that the federal Title IX's provision banning discrimination based on "sex" can apply to gender identity.
"The Student Safety Plan has had and continues to have a profoundly negative effect on the students' access to educational opportunities, benefits, programs, and activities at their schools," read the lawsuit filed last year.
"Numerous courts have recognized a fundamental right to bodily privacy, which right includes a right to privacy of one's fully or partially unclothed body and the right to be free from state-compelled risk of intimate exposure of oneself to the opposite sex."