Justin Bieber Doesn't Want to Lose His 'Sense of Purity'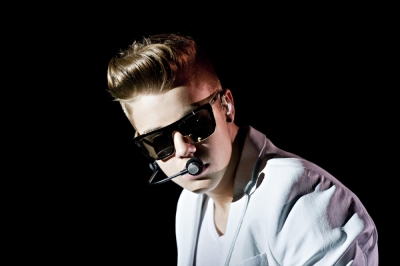 Justin Bieber recently turned 21, which comes with increased legal freedom, but the Canadian pop-star has expressed his desire to maintain a sense of purity.
Bieber appears on the April cover of Men's Health magazine for the publication's "reinvention" issue. There he spoke about turning his life around, one year after getting into legal trouble that led to an arrest in Florida and public scrutiny.
Bieber was previously blasted in headlines for allegedly smoking marijuana, vandalising his neighbor's property, using racial slurs and drag racing. However, the singer told Men's Health that he's starting to turn his life around.
"This has really been a big year for me, as far as figuring stuff out," Bieber told the publication. "This is almost like a full 180 from how I was. Yesterday, a year from yesterday, I was in jail."
Bieber came into the public eye as a global phenomenon at 13 years old, and spoke about why growing up in front of the world was no easy feat.
"I had to grow up so quick. And it was almost like I grew up for the public but I didn't necessarily grow up," Bieber told Men's Health. "There were things I had to do, as far as the way I had to make relationships, and conversation, but as far as actually growing up, there were a lot of things I missed out on."
Still, the pop star told the publication that it's important for him to maintain his "sense of purity."
"There's a part of me that I don't ever want to grow up," he said. "I want to always remain ... to have that sense of purity inside of me where I don't ... I don't want to lose that sense of purity."
Bieber seemed grateful for another year after celebrating his birthday on March 1.
"This is gonna be a good year. Thankful," Bieber tweeted.