Justin Bieber 'Has a Heart of Gold,' Says Pastor Rich Wilkerson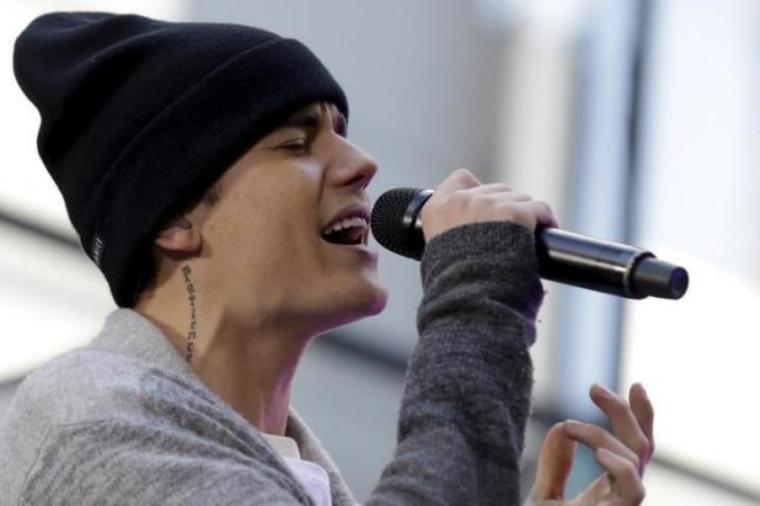 Rich Wilkerson Jr., pastor of Vous Church in Miami, Florida, has described celebrity pop artist Justin Bieber as having a "heart of gold."
Wilkerson, who has been described by some as a "celebrity preacher" after officiating the wedding of reality star Kim Kardashian and rapper Kanye West, told "Entertainment Tonight" that Bieber is trying to find his spirituality while on his celebrity journey.
"He's been thrown into a whirlwind that I'll never know and so I think on his journey he's always trying to figure it out," Wilkerson told "ET" in a report that aired on Tuesday.
"Anybody who gets put into that limelight gets a bad rap," the minister, who stars in his own reality show "Rich in Faith," added. "When you do something good, that gets exploited. When you do something bad, that gets exploited."
"People aren't projects, people are people. Projects have a start date and a finish date — that's not people. People are eternal beings and our job is to love, encourage, affirm," he continued, adding, "[Bieber's] got a heart of gold."
After facing a rash of negative media attention during the past few years, some have suggested that 21-year-old Bieber is turning over a new leaf and focusing on growing his Evangelical Christian faith.
Along with Wilkerson, Bieber has made friendships with other well-known Evangelical pastors, including Judah Smith of The City Church in Seattle, Washington, and Carl Lentz of Hillsong Church in New York City, New York.
Smith appeared alongside Bieber at a recent event held at the Staples Center in Los Angeles angled at previewing Bieber's new aalbum, Purpose. The two men sat alongside each other on stage and discussed spirituality and music.
Smith previously told Fox 411 that he's "very proud of Justin," adding, "What's amazing about Justin and many young men today [is] it's not easy to be a man of faith."
"It's not easy to make good decisions," Smith continued.
 "I think people would be surprised to discover that their challenges and struggles are not too dissimilar to us, average ordinary people. We're all looking for essentially the same thing and I think that's faith and hope and love and meaning, and of course satisfaction, peace, joy," Smith said.
Wilkerson has also spoken out in defense other celebrities, recently telling "ET" that Kardashian and West "work hard" at their marriage.
The pastor performed the marriage of Kardashian and West in May 2014, and said of the couple: "They're friends of mine and I love them. I believe in them and I think they've got an amazing, amazing relationship. I think that they work hard to continue to make it happen."