Justin Bieber Is on a 'Journey,' Pastor Carl Lentz Says Recalling Meeting Him for First Time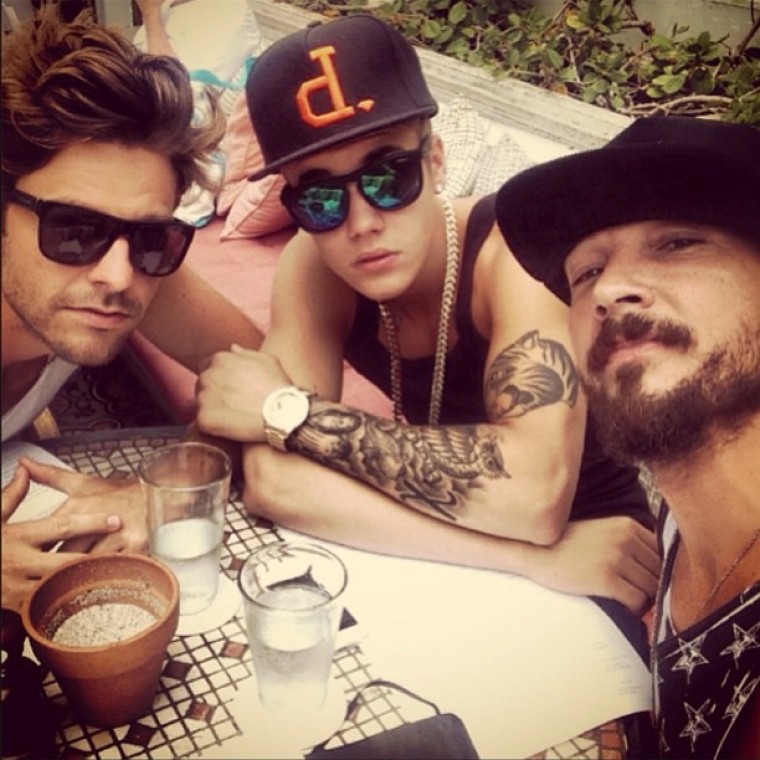 Justin Bieber is on a journey and even if he's not doing good he shouldn't be abandoned, said Pastor Carl Lentz of Hillsong NYC church, who is seen as the 20-year-old pop music star's spiritual guide, even as he recalled his first meeting with Bieber.
"I remember being involved in this preservice prayer [backstage] and just looking at him and going, 'This is going to be a challenge,'" New York Post quotes Lentz as saying, of his meeting at a concert in New Jersey in 2008 where the Hillsong pastor was Seattle-based Pastor Judah Smith's guest. "And that day being like, 'I'm going to pray for this boy to make it.'"
Bieber has long been open about his Christian faith, and previously referred to The City Church's Smith as his "pastor."
"I have a special role in Justin's life, spiritually, but … I'm not a life-motivational guy," added Lentz. "We're talking about making sure his life remains a blessing, not a burden."
Bieber has admitted to his weaknesses. More than a year ago, TMZ.com published photos of him at a social gathering holding what looks like a marijuana cigarette and apparently blowing smoke.
Bieber, who sports several religious tattoos, was arrested in Miami in January for alleged drag racing.
"When he's with me, he rolls with me," Lentz said. "He's like a member of our team... He fits in like a piece of furniture."
On the possibility of Bieber's company being a bad influence, Lentz said, "I think relationships in your life come and go. And I think what defines you is how you gauge who needs to stay and who needs to go."
The pastor added, "He's on a journey. If he's not doing good, should we abandon him?"
Lentz recently expressed strong support for Bieber. "I love Justin, he's a good kid. He's trying to figure this out," the pastor told CBN. "His behavior ... you know, he's figuring it out."
Lentz added, "What should we do? … People who are like, 'Is he even a Christian?' With Justin, I tell people grace and acceptance does not mean approval. I can accept you as a human being and not approve of your actions. That's how we've been loved. We love because we were first loved… With Justin, it's not my job to be his police officer. It's my job to be a friend to him, and that's all I am."
Lentz's megachurch was planted about three years ago with Lentz and Joel Houston under the direction of Brian and Bobby Houston, leaders of the main Hillsong Church location in Sydney, Australia.
Since kicking off weekly services in February 2011 after an October 2010 launch, the church has become one of the fastest-growing megachurches to emerge of late.
Its growth has been partly attributed to a "come as you are" ethos and rock concert-type services, as well as the leadership and unconventional style of 35-year-old Lentz.
In a 2011 Christian Post interview about the then-new church plant, Pastor Lentz was asked why New York City would need another church, in addition to the thousands that already exist in the metropolis.
"You know, the Gospel is relevant and makes sense to people in different ways. Sometimes, different churches have different feels. Maybe someone will not connect with Hillsong New York City but they go down to your church and connect with that," Lentz said at the time. "So if it saves one person then that church is worthwhile."