Justin Bieber Honors Sick Fan's Wish Despite Feeling Spiritually Drained
Justin Bieber Honors Sick Fan's Wish Despite Feeling Spiritually Drained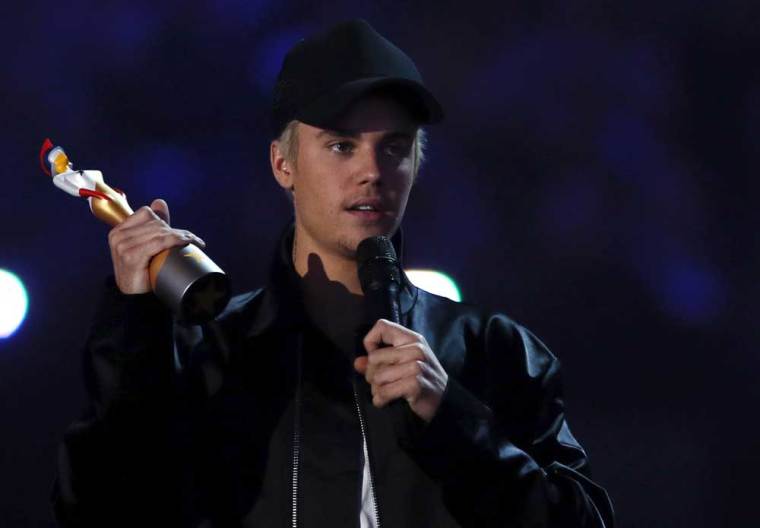 Weeks after revealing that his spiritual energy was being drained by participating in meet-and-greets with fans, Justin Bieber is making an exception for one admirer.
Sarina Costanzo,14, is battling cystic fibrosis, which is a chronic illness that results in her having to take dozens of pills and undergo breathing treatments. Although Bieber told the world that he couldn't commit to meeting his fans personally while on his Purpose tour, he decided to keep the commitment he made to meet Costanzo through the Make A Wish Foundation.
Costanzo cried on Bieber's shoulder when she met the 22-year-old pop star during his Purpose Tour stop in Pleasant Valley, Missouri, April 6. She told Fox News just how much Bieber has changed her life.
"It's hard to stay motivated to keep trying, and all the medicines that I have to take, it's really hard, and [Justin Bieber] just, his songs, just inspire me to just never give up on anything," Costanzo told Fox.
The news comes after Bieber took to Instagram to reveal his struggles with meeting fans last month.
"Love u guys.. I'm going to be canceling my meet and greets. I enjoy meeting such incredible people but I end up feeling so drained and filled with so much of other people's spiritual energy that I end up so drained and unhappy..," Bieber wrote in the Instagram post. "Want to make people smile and happy but not at my expense and I always leave feeling mentally and emotionally exhausted to the point of depression .. The pressure of meeting people's expectations of what I'm supposed to be is so much for me to handle and a lot on my shoulders."
The singer went on to apologize for having to cancel his personal interaction with fans.
"Never want to disappoint but I feel I would rather give you guys the show and my albums as promised," he wrote. "Can't tell you how sorry I am, and wish it wasn't so hard on me.. And I want to stay in the healthy mindset I'm in to give you the best show you have ever seen ;)"
Bieber has a strong fan base, which accounts for his being the first artist to reach one billion views on VEVO. Still, just last month he warned his fans not to put too much faith in him.
"I would really suggest to people, 'Don't put your faith in me'. Because I'm gonna disappoint you every time," the pop star told the Mirror. "Yeah. It's scary. But I want them to know that I'm not going to be able to solve their problems… I'm not that higher power."
The singer was transparent about being a flawed individual, and wanted to express the dangers of people worshipping him.
"I just want to get to a place where… I just want people to know humans aren't meant to be worshipped.. So when a human is being worshipped, this is dangerous," he said. "It does nothing but give you pride."
While Bieber understands the love of his fans, he doesn't want to dwell too much on that adoration.
"I feel like the fans, they gotta understand­, you can love me you can be passionate about me, you can fantasise (sic), you can do whatever you want," he said. "I know they love me, but I'm not accepting their love like that, that can be dangerous."