Justin Bieber releases surprise gospel EP featuring Pastor Judah Smith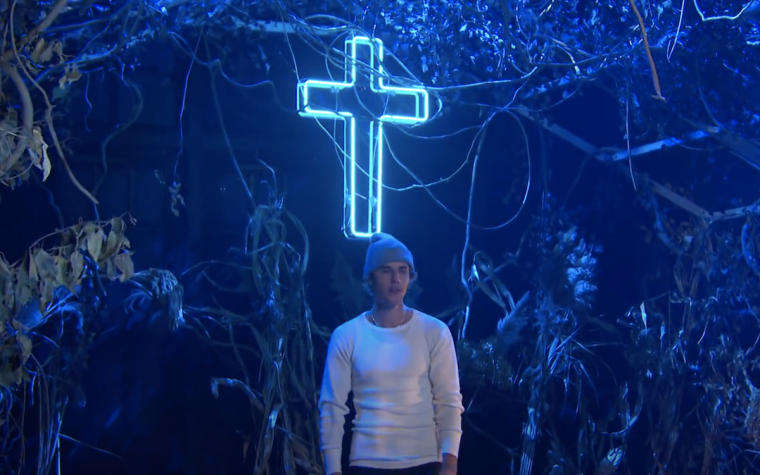 Superstar Justin Bieber surprised his millions of supporters on Easter Sunday by releasing his first-ever gospel EP titled Freedom.
The pop star took to social media on the day Christians celebrate the resurrection of Jesus Christ to announce the release. 
He shared the word "Freedom" typed on an iPhone notes app, which happens to be the EP's cover. The caption reads, "Freedom on all platforms." 
The six songs on the record include collaborations with artists like Beam, Brandon Love, Chandler Moore, Pink Sweats, Tori Kelly and Lauren Walters. Each song features a strong Christian message, including one track that features mild language. 
Another unique guest on the album is Bieber's pastor and long-time mentor, Judah Smith, leader of ChurcHome. 
"Who is this Jesus?" Smith questions on the album. He recounts the life of Jesus. The question is presented from the perspective of a skeptic. It ends ultimately with Smith saying, if all that is historically known about Jesus is true, then "there is nobody like Jesus."
In another song, Smith assures listeners from the perspective of God that all of their concerns will "be alright."
Freedom also features some emotional prayers and declarations from Bieber himself.
In the song "We're In This Together," the 27-year-old singer is heard praying over his listeners.
"I pray for every single person listening to this song right now. I pray for peace. I pray for joy. I pray for confidence. I pray for reassurance," he petitioned. "Thank you so much for the person listening to this right now. I pray that you will bless them. Bless their mind, their finances, bless their family, bless their sons, bless their daughters, bless their moms, bless their dads, bless their grandparents." 
He added: "God, I just pray for an overwhelming sense of your presence in their home right now, an overwhelming sense of your peace that says everything is going to be alright. In the name of Jesus."
On the final song of the EP titled "Afraid to Say," Bieber shares an exhortation for his listeners. 
"God never writes us off, even in our darkest days. Even when we least deserve it. Even when we're doing that stupid thing we wish we weren't doing," the newlywed insisted. "God never writes us off ever. He's with us in our pain. He's with us in a struggle. He's with us in our bad decisions. He's with us all the time. He never writes us off."
The EP comes on the heels of Bieber's latest full-length album, Justice, which arrived just last month. As the secular album is currently doing well on several charts in the U.S., not many expected something new so quickly, let alone a gospel release.