Justin Bieber Retiring Just in Time for Christmas? Not So Fast, Some Say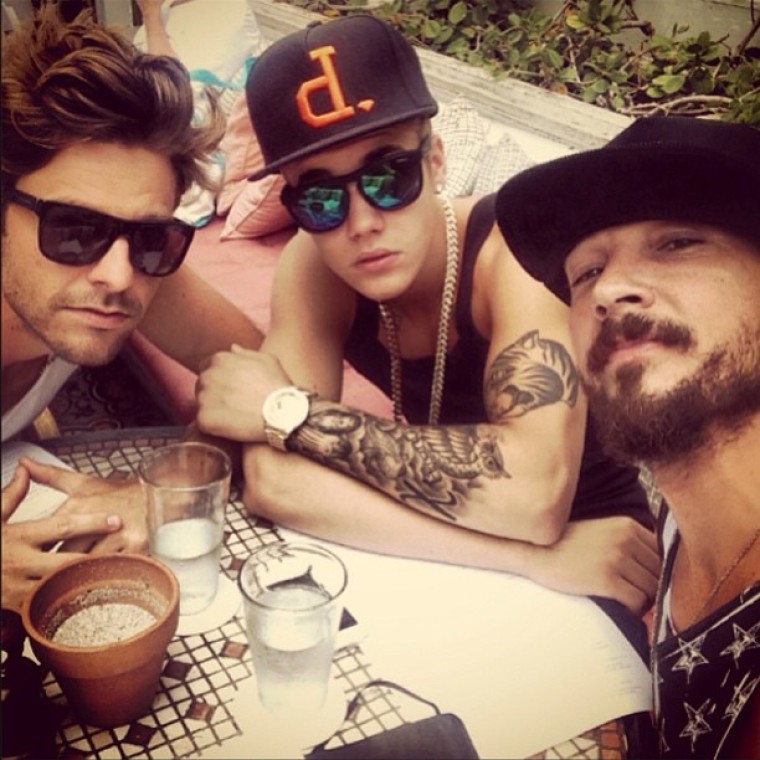 Rumor has it, teenage pop star Justin Bieber might be retiring from music, two days before Christmas. But not everyone believes the teen icon's announcement.
"I'm retiring man, I'm just going to take some time, I think I'm going to probably quit music," Bieber said in an interview with Power 106 FM, a Los Angeles radio station, on Tuesday. The news has exploded that, after his newest album, Believe, releases on iTunes Dec. 23rd, the pop star plans to fade from the public scene.
Signs to the contrary abound, however. Sources "in Bieber's camp" told TMZ the young star was joking. "As one source put it, 'the kid's got ambition.'" TMZ also reported on Bieber's surprise appearance at the comedy show "Laugh Factory" on Friday, where he was "ROASTED" for his "ridiculous fashion choices." After that performance, this "news" is a joke – "apparently he thinks he's on a comedy roll."
Despite rumors of a joke, The UK Independent's Jess Denham reported that Bieber was straight-faced in announcing this decision. "Whether Bieber was joking in the interview remains unknown, but a video clip posted by the station this morning seems to shows (sic) him speaking with a straight face," Denham wrote.
Following the interview where Bieber announced his retirement, Power 106 (@Power106LA) tweeted a quote: "I want to grow as an artist and I'm taking a step out, I want my music to mature"-@justinbieber #JustinBigBoy106. If this explains Bieber's rumored 'retirement,' the pop star might return to the spotlight after a brief hiatus.
Bieber's twitter account has been silent on the retirement, focusing instead on promoting his new music video, "Confident," set to release today or tomorrow.
In the Power 106 interview, Bieber's announcement came unexpectedly. "What's up with the new album, give me name, give me dates, what's cracking with ya?" the radio host asked. "This new album, uh, I am actually, I'm retiring man," Bieber said, completely dodging the question.
"I'm glad you announced it, I'm not going to play anything else but that," the host replied, enthusiastically.
In the rest of the interview, Bieber tried to dispel rumors of his arrogance, explaining that he has "always been a caring and giving person." He also admitted his fallibility – "I'm 19, I'm gonna make mistakes, it's inevitable."
Bieber has made headlines for alleged trysts with strippers, marijuana use, social media rants, parties, aggression, and showing up late to shows. Recently, Eminem reached out to Bieber to mentor him, aiming to spare the teen pop star further embarrassment or trouble. Bieber told The Hollywood Reporter that Oprah Winfrey, Will Smith, Adam Levine, and Mark Wahlberg have all reached out to him as well. He speaks to Smith every week, but refuses other help.