Justin Bieber Sells 'Calvary' Cross Painting to Help California Wildfire Victims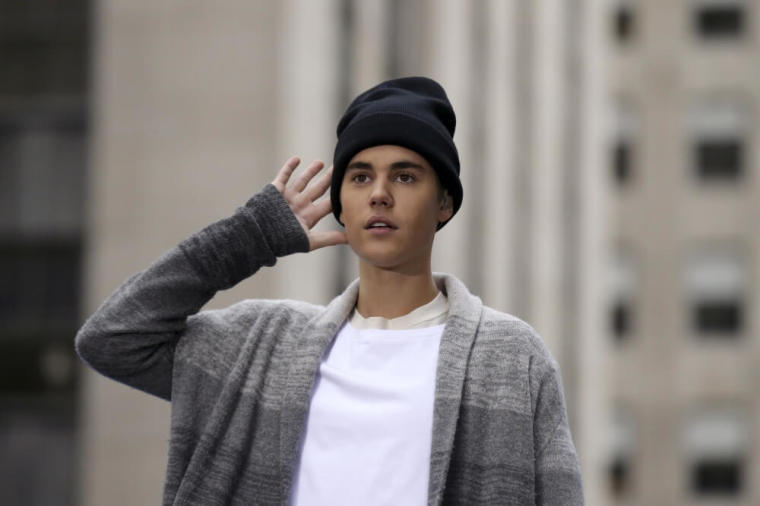 Pop star Justin Bieber is selling artwork he painted to raise money to rebuild homes destroyed by the wildfires in California. 
Bieber took to Instagram before the New Year to post a photo of a painting he made to help Southern California families who are now displaced after their homes burned down. 
The Thomas wildfire, which started in December, has been seen as the third most destructive blaze in California's modern recorded history, burning more than 700 homes in Santa Barbara and Ventura counties.
California forestry officials have declared 2017 to be the most expensive year for fighting fires, with the bill reaching $2.4 billion.
A painting Bieber made titled "Calvary" shows a white cross standing in the midst of storm clouds.
"Selling this painting I did called 'Calvary' ALL PROCEEDS GO TO WILDFIRES IN CA," Bieber wrote to his 105 million followers on Instagram.
The Canadian star made headlines last year when he canceled the remaining dates of his Purpose tour to focus on his well-being. Since then, he's been seen attending church regularly and has been actively sharing his Christian faith on social media.
Bieber's Instagram bio now features a link to a Bible study by his friend, Pastor Judah Smith, titled, "How's Your Soul? Small Group Bible Study."
In December, Bieber posted another message of hope to his followers — a photo of a handwritten message on a white dry erase board.
"Do you feel you have exhausted all options? Do you feel helpless? Do you feel like you are never good enough? What if I told you that there's a God that's willing to meet you WHEREVER you're at! What if I told you He could take away your pain, shame, guilt, and fears. #JESUS" the 23 year old wrote in the message.
"Jesus is changing me from the inside out every day!" he captioned the photo.
In July 2017, Bieber quoted Hillsong United's song "Not Today" on Instagram.
"The devil has no power when you know the LIVING God! His name is JESUS! Why worry when you can worship," he wrote.
The transformation of Bieber has been widely associated with the mentoring he's received from Hillsong NYC Pastor Carl Lentz, who previously said that he's invested time in Bieber for years now to see him grow in his walk with God.