Justin Bieber Talks God's Grace During Comedy Central Roast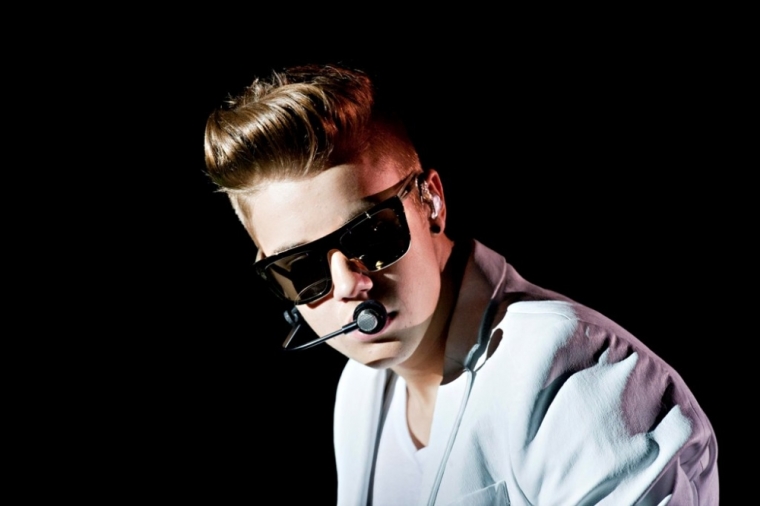 "The Comedy Central Roast of Justin Bieber" featured a number of entertainers telling crude jokes at pop star Justin Bieber's expense recently, but the singer still found time to speak about God's grace.
Bieber, 21, was the butt of the jokes of high profile people like Martha Stewart, Kevin Hart, Will Ferrell, Jeff Ross and Snoop Dogg. However, Bieber had a lot to say in his own speech when he admitted to some of his past mistakes.
"There was really no preparing me for this life. I was thrown into this at 12-years-old and I didn't really know what I was getting myself into,"Bieber said. "There's been moments I'm really proud of, and a lot of moments I look back and I'm pretty disappointed in myself for. But the things that I've done really don't define who I am."
The singer went on to apologize for his bad behavior.
"I'm a kindhearted person who loves people. And through it all I lost some of my best qualities," he said. "For that, I'm sorry. But what I can say is I'm looking forward to being someone that you guys can all look at and be proud of."
Bieber said he was thankful for God's grace.
"Someone you can smile at and see some of yourself in. Someone close to me once said 'It's how you rise from a fall that truly defines you as a man,'" the singer said during his Comedy Central roast. "I'm excited for that challenge and I want to say thank you so much for taking this journey with me and I'm excited for you to see what's next. Thank you, God, for your grace and for never giving up on me."
Earlier this month, Bieber appeared on the cover of Men's Health magazine where he spoke about wanting to turn his life around.
"This has really been a big year for me, as far as figuring stuff out," Bieber previously told the publication. "This is almost like a full 180 from how I was. Yesterday, a year from yesterday, I was in jail."
Bieber came into the public eye as a global phenomenon at 13 years old, and spoke about why growing up in front of the world was no easy feat. Still, the pop star told the publication that it's important for him to maintain his "sense of purity."
"There's a part of me that I don't ever want to grow up," he previously said. "I want to always remain ... to have that sense of purity inside of me where I don't ... I don't want to lose that sense of purity."