Justin Trudeau Donates $650 Million to Fund Abortions Worldwide; Pro-Lifers 'Horrified'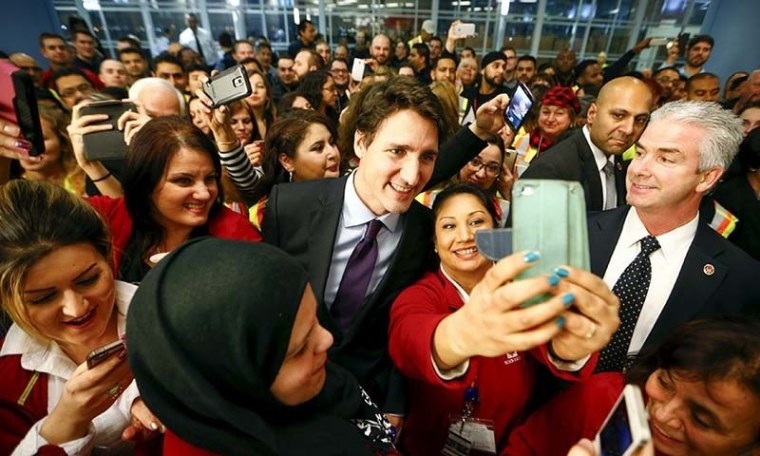 Canadian Prime Minister Justin Trudeau pledged to donate $650 million for abortions worldwide on International Women's Day, with "horrified" pro-lifers calling it a "sick" decision.
"For far too many women and girls, unsafe abortions and lack of choices in reproductive health mean that they are either at risk, and at risk of death, or simply cannot contribute or achieve their potential through education, through involvement in their community, through a broad range of opportunities," Trudeau said, according to CBC News.
"It is important that as a world we recognize that empowering women, that respecting their rights, is fundamental to building a world in which everyone has a real and fair chance to succeed," he added.
The money is set to be invested over a three-year period, and will support things like family planning services, contraceptives, and sex education.
Trudeau, who describes himself as a Roman Catholic and a feminist, also said that the funds will go into programs that seek to prevent and respond to sexual and gender-based violence, including forced marriage and female genital mutilation, along with providing abortions.
Canadian pro-life groups, such as Campaign Life Coalition, have slammed the move, however.
"We are horrified by our government's decision to spend more than half a billion dollars on spreading abortion across the world," said Johanne Brownrigg, public affairs director for Campaign Life Coalition, according to LifeSiteNews.
"Our nation, under Trudeau, has now become one of the world's top exporters of abortion and sterilization. I guess Trudeau's admiration for China's dictatorship and horrific family planning programs are now shaping Canada's foreign policy."
Matthew Wojciechowski, spokesperson for CLC, argued that "sexual and reproductive health and rights" is an "umbrella term for abortion on demand, radical sexual education programs, and mass sterilization in countries in the developing world."
Former Alaska Governor Sarah Palin called Trudeau's decision "sick" and "shameful," while linking on social media to news coverage about the $650 million plan.
Interim Conservative Leader Rona Ambrose meanwhile said that the government should be supporting aid agencies instead of funding abortion.
"We think it's important to continue to fund the kinds of aid packages and aid that actually gets to these countries, to help the women, and some of the funding that the Liberals are talking about may never get to these countries because abortion is illegal in these countries," Ambrose pointed out.
Back in July 2016, the Canadian PM became the world's first national leader to march in a gay pride parade, when he led Toronto's event.
Trudeau has also drawn controversy for his proposals to imprison those found guilty of transgender discrimination with up to two years in prison, which has been criticized by conservatives.
Trudeau's Liberal Party set in motion such a bill in May, targeting what it called "hate speech" and cracking down on public speech or communication that "promotes hatred" on the basis of "gender identity" or "gender expression."