Kaepernick Nike Boycott: Churches Offer to Give Unwanted Products to Poor, Needy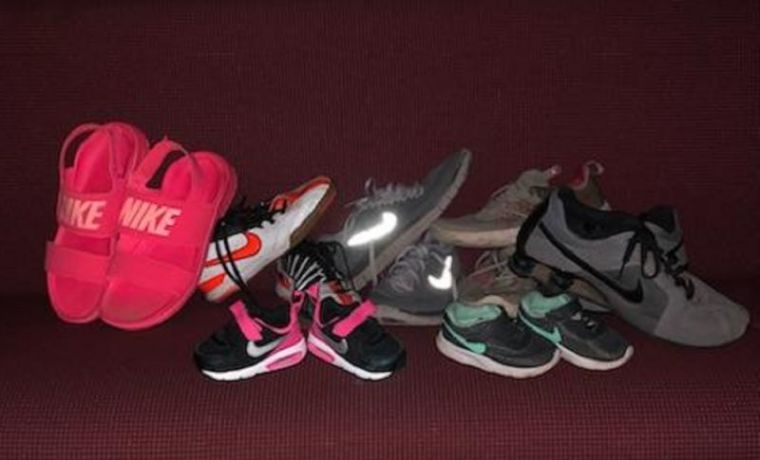 Churches are responding to the recent Nike boycott over its Colin Kaepernick advertising by asking those who want to destroy Nike products to give them to those in need instead.
As images and videos of upset people burning their Nike products in response to the clothing line's new advertising featuring the controversial football player have been posted to social media, a church in Georgia and a church in Oklahoma are calling on protestors to give their unwanted apparel to the less fortunate.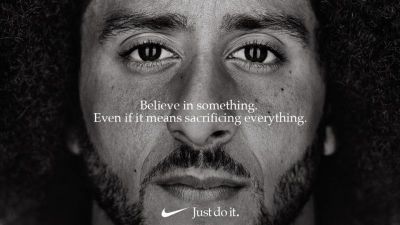 Jessica Joslin, a member of Claremore Restoration Church in Claremore, Oklahoma, saw the public outrage over Nike as a great opportunity to plug the church's recently launched Matthew 25:35 charity mission. She posted on the mission's Facebook page Monday that the church will take any unwanted Nike clothes and provide them to the homeless population in downtown Tulsa.
"When I saw that people were throwing things away, burning, destroying all the Nike products over the political issue, I just posted and asked people to give it to us because we can give them to people who really are in need," Joslin told The Christian Post.
She explained that through mission, which was launched earlier this year in honor of her late uncle who died from cancer in June, the church members go to downtown Tulsa once a month and take whatever clothing they have to pass out to those that need it.
"We are trying to turn a bad, negative atmosphere into something positive and giving and [asking] kind of, 'What would Jesus do?'" Joslin said. "It's not just Nike, we will take anything because people are just in need."
"If you are going to burn anything for any reason, just donate it instead," she added.
So far, Joslin said the response has been positive.
"I have been making arrangements to pick up products that people are donating," she said. "It's not just Nike. They are donating all sorts of other stuff and they are probably cleaning their closets out."
Joslin added that the church was able to obtain a building to put on its property to house the new mission.
In South Georgia, another church had a similar idea.
J. D. Sumner, a member of First Presbyterian Church in Albany, took to his Facebook page to issue a plea for donations.
"I'll be happy to donate everyone's #Nike stuff to our homeless population if you feel some kind of way. No need to burn it. #BePositive," he wrote in a Facebook post.
Sumner told a local ABC News affiliate that burning or destroying Nike products helps no one.
"If you feel so moved in some kind of way that you want to get rid of your stuff rather than burn it, which is not going to benefit anybody, I got with some of our church people here and I was like, 'why not do something positive?'" Sumner said.
First Presbyterian Church's Saturday Samaritan Mission will hold a donation drive beginning on Saturday morning.
Sumner's call received the backing of the WALB News 10 editorial staff, which broadcasted a televised editorial on Thursday calling for people to donate their unwanted Nike products.
"This is a win/win for our community," WALB Vice President and General Manager Jim Wilcox said.
In Hillsborough North Carolina, a local police department has called on its community to donate unwanted Nike products, promoting the hashtag #DonateBeforeDestruction
"There is a national trend of destroying perfectly good Nike shoes. If your plan is to destroy them contact the Hillsborough Police Department and we will get them to someone who could use them," the police department stated on Facebook. "This not a political post, just a sensible one."
Jeremy Scheuch, who runs the La Casa de Todos orphanage in Puerto Rico, also called for Nike donations.
"I have an orphanage full of children in Puerto Rico who would love to have them," he wrote on Twitter. 
Kaepernick, a former National Football League player, drew the ire and support of many when he began kneeling for the national anthem before the start of games in the 2016-2017 season to protest police brutality against African-Americans.
Kaepernick's gesture grew into an NFL-wide movement that reached a head last football season when President Donald Trump took exception to the fact that many other football players were kneeling just as Kaepernick did.
Trump called for players who kneel during the anthem to be fired, which drew quick backlash from many NFL players, even those who chose to stand for the national anthem.