Kansas Gov. Sam Brownback Signs Bill Banning Dismemberment Abortion Procedure That Rips Fetus in Pieces From Womb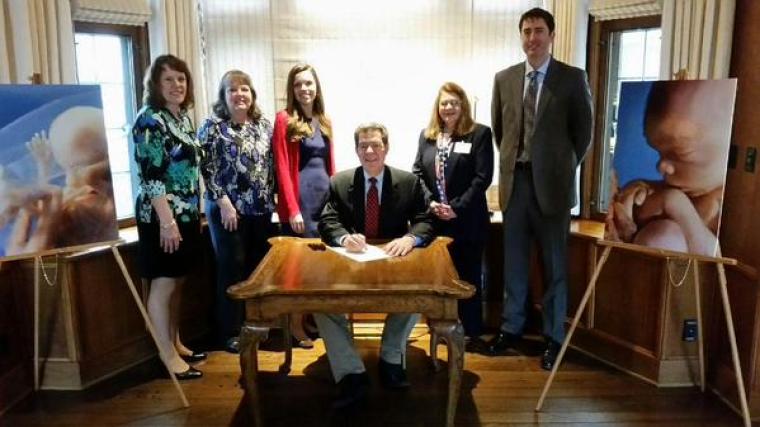 Republican Gov. Sam Brownback of Kansas signed a bill Tuesday banning an abortion procedure in the state popularly called dismemberment abortions which is used to terminate pregnancies up to 24 weeks old by ripping the fetus from the mother's womb in pieces.
Kansas becomes the first state to ban the procedure referred to in the medical community as the dilation and evacuation procedure.
In the process, explains Minnesota Concerned Citizens for Life, "forceps with sharp metal jaws are used to grasp parts of the developing baby, which are then twisted and torn away. This continues until the child's entire body is removed from the womb. Because the baby's skull has often hardened to bone by this time, the skull must sometimes be compressed or crushed to facilitate removal."
Aborting babies via this procedure can also sometimes lead to an incomplete abortion, cervical laceration and hemorrhage requiring hospitalization the group explains.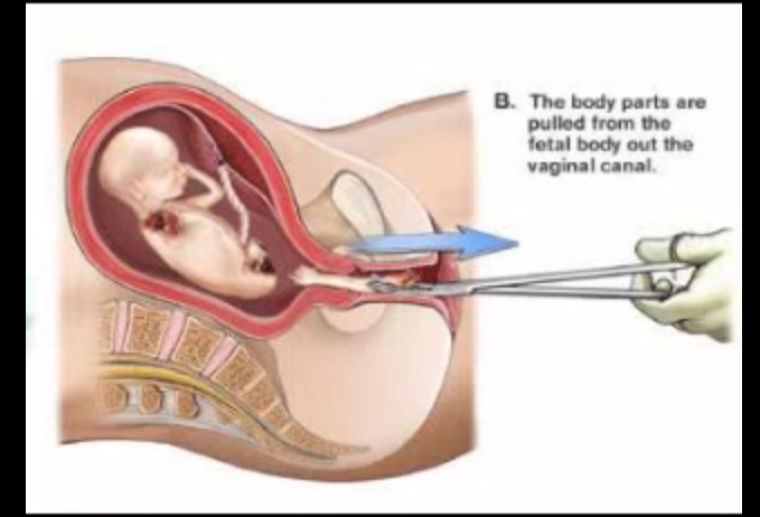 Gov. Brownback announced via social media that he had signed the bill, Senate Bill 95 on Tuesday morning. The Topeka Capital Journal said the procedure was being used in 8 percent or about 600 of the state's abortions annually.
Since entering office in 2011, the Journal said Brownback has signed about a dozen anti-abortion bills with strong support from the state legislature which passed Senate Bill 95 98-26 in the House and 31-9 in the Senate.
Brownback offered a brief statement on signing the bill via Twitter.
"Proud to sign SB95 protecting life at its most vulnerable stage with bipartisan support from #ksleg," he noted.
Kathy Ostrowski, Kansans for Life's legislative director, praised the bill.
"SB 95 bans a particularly gruesome abortion method in which a living unborn child in her mother's womb is ripped apart into pieces by an abortionist using sharp metal tools," said Ostrowski.
Julie Burkhart, CEO of Trust Women, said the bill is too restrictive.
"The very last thing Kansans need is a government focused on restricting health care access for women in new and unjust ways. Our elected officials often talk about being 'pro-life,' but laws like SB 95 show a profound disregard for the lives of Kansas women and their families," she said in a statement.
Statistics cited by the Journal said the dismemberment abortion procedure saw a 9.1 percent increase between 2013 and 2014, even though overall abortions in the Kansas decreased by 3 percent in 2014 to about 7,263.