Kanye West Penned 'Personal' Song for Beyonce's Daughter Blue Ivy? 'Its Really Catchy'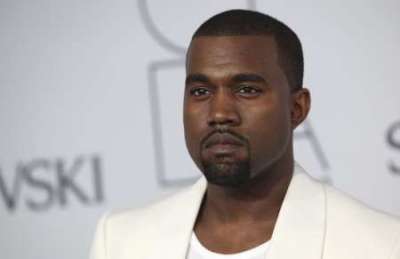 Kanye West reportedly penned a heartfelt song for Beyonce and Jay Z's daughter Blue Ivy, as a gift for her 2nd birthday.
The "New Slaves" rapper, 36, is said to be a longtime friend of the Hollywood power couple, who he considers to be like family. On Jan. 7 baby Blue turned 2 and West reportedly gave her a sentimental gift which insiders say directly from his heart.
"Kanye wanted to do something personal for his best friend's baby. So he decided he would write and record a lullaby especially for her," a source told the Daily Star UK.
While fans of hip hop artist have expressed interest in listening to the lullaby, insiders confirm it will not be released to to the public.
"It won't be released, it's just for Blue. He hopes it'll help send her off to sleep at night," the source revealed.
"It's really catchy and slow. Rather than the usual sweet dreams-themed lullaby songs, Kanye raps about how Blue Ivy and [his own daughter] Nori will be mega powerful when they're older," the source continued. "It also mentions how him and Jay-Z will work hard to make sure their girls have an easier path than they did."
In addition to reportedly receiving a gift from West, baby Blue was treated to an exciting birthday party hosted by her famous parents. Beyonce, 32, and Jay Z, 44, rented out Jungle Island, a wildlife park and botanical garden, in Miami for their only child where they hosted a princess themed children's party.
Guests included Destiny's Child members Rowland and Michelle Williams and they were treated to bright colored face painting and a variety of the park's exotic animals.
"She is the apple of their eye. She is an adorable, well-adjusted and very funny baby girl," a source told Us magazine.