Kara Tippetts Dies After Battle With Cancer, Encouraged Brittany Maynard Not to Take Her Life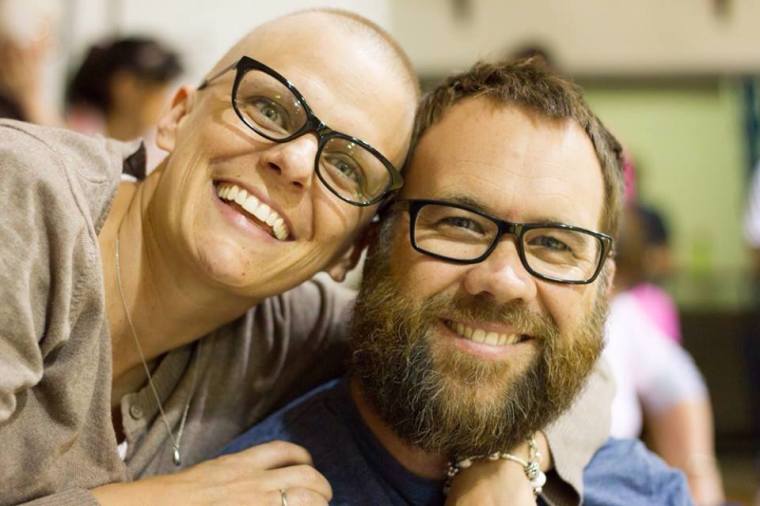 Christian activist Kara Tippetts died on Sunday after battling metastatic breast cancer; Tippetts wrote about her experience with the disease and encouraged others to live and fight rather than take their own lives via assisted suicide.
Tippetts battled the disease for quite some time, blogging about her experience and faith throughout the struggle. She married her husband, Jason, and the couple had four children. Tippetts also wrote a book, The Hardest Peace: Expecting Grace in the Midst of Life's Hard. Tippetts was adamant about living her life to the fullest and making the most of every moment with her family and friends while she was able.
"In the daily battle with cancer one can imagine the countless direction discouragement can come from in one simple day," Tippetts wrote in February. "I am blessed with people who remind me of grace, goodness, what is to come. My reminderers — I have many. Carl comes nearly every day and points me to Jesus. He is reading through Psalm 119 with me. Some days the encouragement is easily found while other days leave us looking for the deeper story of redemption in anguish."
In recent months, she reached out to Brittany Maynard, who become a public figure for the death with dignity campaign. Maynard starred in several videos for the Compassion & Choices organization, explaining her situation and encouraging lawmakers to pass the same death with dignity bill that Oregon had.
"Dear heart, we simply disagree," Tippetts wrote in an open letter to Maynard. "Hastening death was never what God intended. Jesus overcame the death you and I are facing in our cancer. He longs to know you, to shepherd you in your dying, and to give you life and give you life abundant — eternal life."
Maynard did take her life on Nov. 1, 2014, but Tippetts continued on her journey, writing as often as possible before she died. Her obituary is a testament to her life's work.
"As the cancer spread, Kara courageously embraced her situation, trusting in a Sovereign God. She believed that cancer was not the point, but Jesus was; how she responded and trusted Christ in the midst of this hard was where she would find Grace. As Kara and her family processed what God was calling them to live out, she invited her community to join her journey through this seemingly impossible ordeal," friend Blythe Hunt wrote.