Karen Clark Sheard Talks Being More Than a Singer; Reaching Club Culture With New Album (Interview)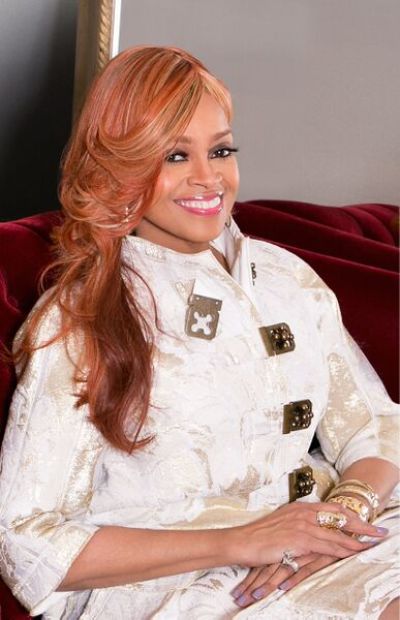 Beyoncé Knowles and Mariah Carey are two of the many powerhouse singers who've named gospel legend Karen Clark Sheard as a vocal influence. But the the veteran gospel songstress says she hopes to be remembered for more than what she has done on stage.
Clark Sheard, 54, has been in the gospel music industry for over 40 years and is showing no signs of slowing down with her sixth album, Destined to Win.
While she says she's on a mission with her latest musical offering, Clark Sheard also values her role as a wife, mother and first lady of the Greater Emmanuel Institutional Church of God in Christ in Detroit, Michigan.
"I want people to know I'm more than just a singer. I'm there to assist, I'm there to serve, and that's most important in how I want people to see me," Clark Sheard told The Christian Post. "I want to hear people's testimonies in how I have helped them be where they are today."
Outside of the church where her husband, John Drew Sheard, is the senior pastor, the gospel sinsation says her mission is to encourage people through the Destined to Win album, which was recorded live at the House of Hope performance arena in Chicago, Illinois.
Even though she has released studio albums in the past, Clark Sheard said creating the album with the help of renowned choir director, songwriter and producer Donald Lawrence in front of a live studio audience left room for the Holy Spirit to take over.
"I just love the live feel because I gel off of the spirit of God and the presence of God that comes in the place. I'm directed by the spirit of God and, of course that's amazing to me, because what I rehearse is something different than what the presence of God gives me that night," the singer revealed to CP. "That alone just shows how amazing the presence of God is. To see the response of the people and them not knowing this is not what I rehearsed, it's just amazing to see the handiwork of God within that moment when it happens."
One of those moments took place when Clark Sheard was joined on stage by her gospel singing daughter, Kierra Sheard, and three older sisters, Jacky Clark Chisholm, Elbernita "Twinkie" Clark-Terrell and Dorinda Clark-Cole, known collectively as The Clark Sisters. The veteran group was created by their mother, Mattie Moss Clark, who was a pioneering choral director that created a three-part harmony widely used with choirs today.