Kari Jobe Suffers Worst Shock of Her Life When Sister Loses Baby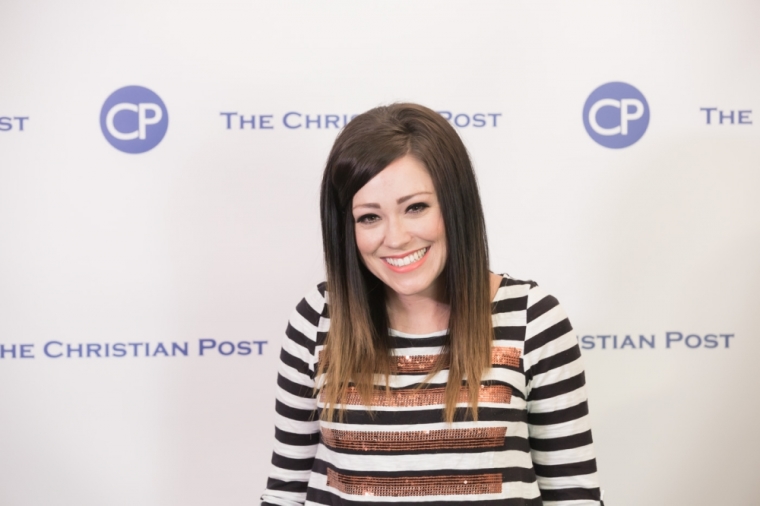 Kari Jobe may be excited about bringing her upcoming first child into the world next February, but this holiday season she has been forced to undergo the worst shock of her life.
The singer-songwriter is mourning the loss of her unborn niece at seven months in utero. In a newsletter written to fans, Jobe shared that her sister Kris and family were grieving this holiday season.
"My family already loved this unborn baby as a daughter, sister, niece and granddaughter. Dreams we held for the future disappeared…," Jobe revealed. "Losing my niece was the worst shock of my life. I've been pretty quiet over the past two months because there's not much to say when your heart is out of words. Posting short updates and encouragements on social media doesn't come so easily when your soul is in deep pain."
While she may be holding back some of her pain from the world, the pregnant singer is giving God her raw emotions.
"During this hard season, I've learned it's always best to be absolutely honest with the Lord...Bringing our questions to the Lord turns our sadness into trust and worship. This newfound faith brings a shift in the atmosphere of our hearts as God brings beauty from pain and peace from tragedy," she said. "God always provides us with gifts to help us live with grace through the hard seasons. For our family, those gifts include Duke, Kris and Michael's amazing two and a half year old son, and baby Carnes, who will arrive in February 2016."
Jobe is remaining faithful, believing that her family will overcome the hard time by renewing their joy in God. She acknowledged that the Christmas season can still be used to celebrate Jesus Christ no matter the circumstances.
"The holidays are different for everyone. No matter the circumstance, here's a truth that helps us all: The One who we celebrate during Christmas is the One who can walk us through these moments of heartache and pain," Jobe wrote. "He simply placed himself in our world so we could simply cast our burdens on Him. Because of Him, we can be thankful in this cheerful season."
In the newsletter, Jobe also revealed that she and her singer-songwriter husband, Cody Carnes, were expecting a boy next February.
"Thank you again and Merry Christmas from me, Cody, and our soon-arriving little baby BOY! Love you all so much," Jobe said for her big reveal.
Jobe and Carnes wed on Nov. 21, 2014, and the pair recently released their wedding video (https://vimeo.com/146461139) for fans to witness and celebrate their one year anniversary.
"11.21.14. The day the waiting met the promise. I never dreamed life could be as adventurous as this first year of marriage has been," Carnes captioned a photograph of the couple's wedding day on their anniversary. "And to think we're just getting started. I'm so happy to be married to this beautiful girl."