Kari Jobe Ties the Knot; Christian Worship Star Confirms Wedding on Social Media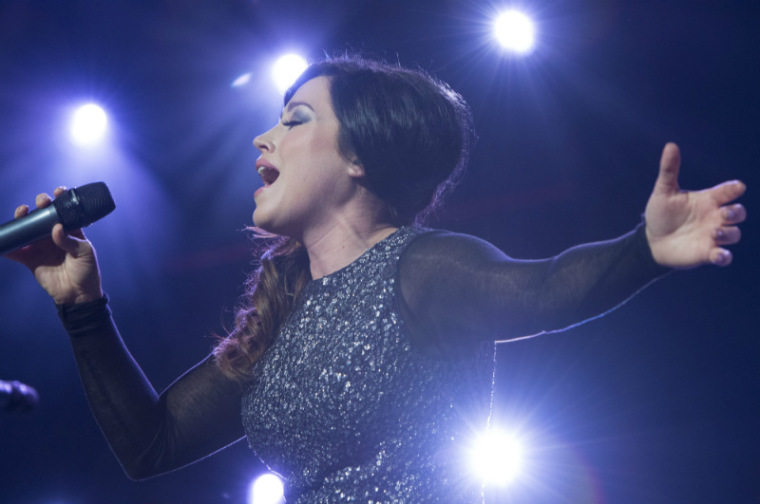 Christian worship singer Kari Jobe will be getting married on Friday, according to her publicist and several Twitter comments posted by the singer earlier this week.
"I'm getting married today I'm getting married today I'm getting married today I'm getting married today I'm getting married today!!!!!!!," Jobe wrote on Twitter.
That tweet followed a similar one explaining the life-changing experience.
"Just sitting here thinking about how I'm getting married tomorrow. Eeeep!!! And now I shall go to sleep and dream of cake and punch," she commented on Thursday.
Jobe's publicist, Lori Mahon, confirmed the wedding plans with The Christian Post via email on Friday: "Yes, Kari is getting married today."
Jobe and her worship pastor husband, Cody Carnes, were engaged to be married in August. Jobe also first revealed that news via social media with the message: "I said YES!!!!"on Instagram.
"Thankful to be swept off my feet by my amazing @codycarnes. You won my heart and I gladly give it to you. You're a miracle. Can't wait to spend the rest of my life with you. You are strong, courageous, bold romantic, Godly, sweet.. and my man. I love you."
Jobe serves as worship pastor at Gateway Church in Southlake, Texas. She's also a Dove Award-winning recording artist and was nominated for a Grammy in 2012. Her latest album, "Majestic" was released on March 25. She's been releasing albums since 2004 with her debut "Throneroom Worship: Live Acoustic Worship."
Jobe celebrated her engagement earlier this year, but before that she had been known for speaking frankly about being a single Christian woman.
In June 2013, she shared advice to young girls and single women during an interview at the K-Live Fan Awards.
"God's timing is perfect, you know, and everyone's walking through things that they're having to trust the Lord for His timing," Jobe said. "My favorite scripture verse is Psalm 27:14, it says: 'Wait on the Lord, be of good courage and He will strengthen your heart.' So, I know that He's had me wait. I'm in my 30s right now, you know, He's had me wait because His timing is perfect."