Kate Upton Mocked for Wearing Cross in Modeling Industry, Gets Cross Tattoo to Have It With Her 'At All Times'
Sports Illustrated model Kate Upton has revealed that she was once mocked in the modeling industry for wearing a cross and even had it taken away from her. The incident, she has said, left her so upset that she went on to have a tattoo of a cross inked discretely on her finger so that she could have a cross with her "at all times."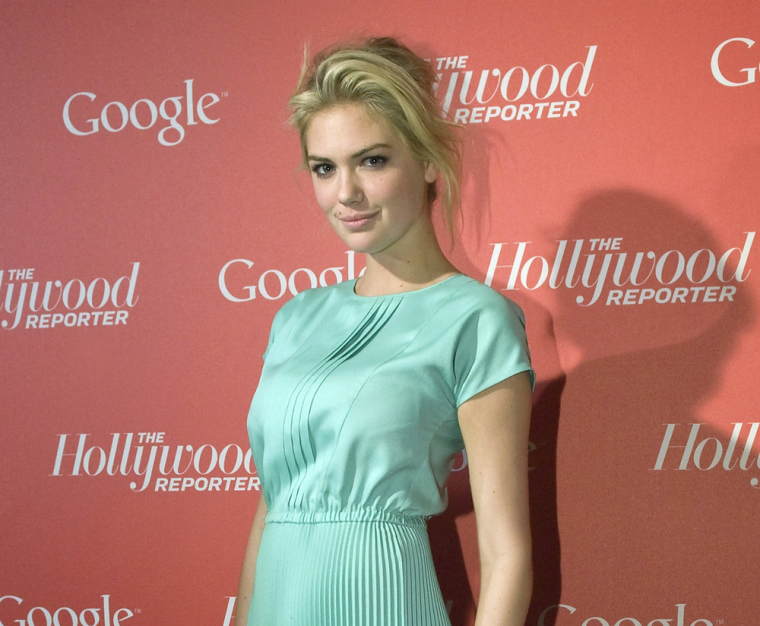 Upton, one of the world's most popular models, is much more well-known for her revealing photo shoots than for her faith. However, she has also become known as someone willing to take a stance against stereotypes in the modeling industry, and even recently turned many people's heads by going some way to debunking her more sexualized persona by revealing that she has a tattoo of a cross.
The 21-year-old model opened up about her faith as well as some common misconceptions surrounding modeling in a new interview with Elle magazine this week.
With over one million followers on Twitter, Upton is one of the most widely recognized models in the world, and is also breaking onto the acting scene.
However, the three-time Sports Illustrated cover model said that she is all too often the victim of stereotyping, and is constantly subjected to criticism and objectification. Upton recalled one particularly offensive incident when her faith was ridiculed on the set of a photo shoot.
"I was at a photo shoot and I was wearing a cross necklace that my mom bought me, and somebody made a joke like, 'Why are you wearing a cross? Like you would be religious,'" the model recounted.
"And then they took it away," Upton added. "I was really affected by that."
Born in Michigan and raised in Florida, Upton attended Holy Trinity Episcopal Academy and is the daughter of Shelly Upton, a former Texas tennis champion. Despite the sexualized persona promoted in some of her photo shoots, Upton maintains that she takes her faith seriously.
In particular, having the cross necklace taken away from her left the model so upset that she felt compelled to get a permanent cross – one that could not be taken away – tattooed on the inside of her finger.
"The whole thing made me realize that I do want [a cross] with me, at all times," she told the magazine.
Upton went on to lament the "dumb blonde" stereotype assigned to models, and also shed light on the often-demoralizing treatment found within the modeling industry.
"People deal with models like they are children," Upton explained to Elle. "They think they can pull one over on you. I'm not a toy, I'm a human, I'm not here to be used. I am a grown woman, and you need to figure your s*** out."
Upton's troubles do not end there – she is constantly fighting off pressures of an industry obsessed with models being super thin, and where size zero is the norm in many circles. Even at 5'10" and trim, the model is still faced with critics who attack her weight on a daily basis.
In response, Upton fired back at critics, saying, "I'm not going to starve myself just to be thin. I want to enjoy life and I can't if I'm not eating and miserable," according to the U.K.'s The Sun.
The Christian model also spoke about her appearance on the cover of February 2012's Sports Illustrated magazine; the model said the feat made her feel "terrible."
"After my first Sports Illustrated cover, I felt terrible about myself for a solid month," said the model to Elle magazine. "Every single guy I met was either married or about to be married, and I felt like I was their bachelor present or something."
Meanwhile, Upton has modeled for brands that include Garage, Guess, and Dooney & Bourke, among others. She has appeared as a cover model for magazines such as British Vogue, Cosmopolitan, GQ, and Muse, to name a few.
Also, Upton has made appearances in the films "Tower Heist" and "The Three Stooges," and is currently filming scenes for the comedy "The Other Woman" alongside Cameron Diaz.