Katy Perry Battles Nuns Over $15 Million Catholic Convent She Wants to Make Her New Home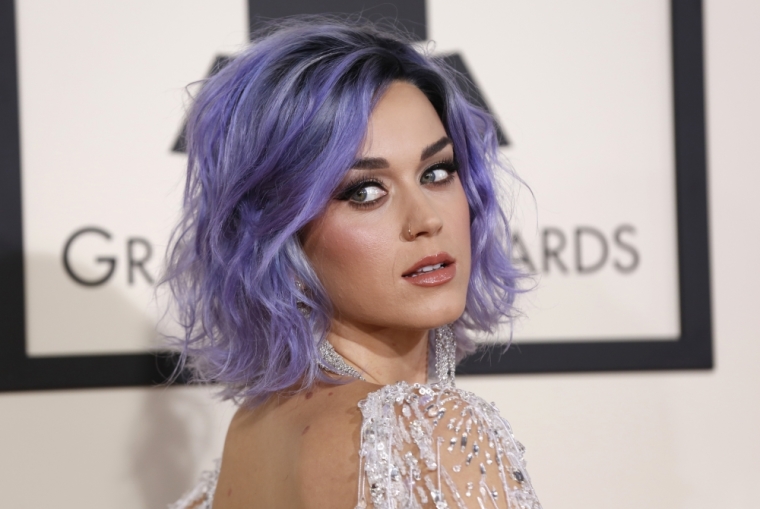 International pop star Katy Perry is at the center of a legal battle between a Los Angeles Archbishop, who's trying to sell a Catholic convent, and two nuns who've decided to sell their former home to a buyer whose bid is $1 million higher than Perry's offer.
Perry, the entertainer who was named No. 3 on Forbes' recent list of the highest paid celebrities in the world, said she's prepared to pay Los Angeles Archbishop Jose Gomez $14.5 million for the former Catholic convent in the the Los Feliz neighborhood of downtown Los Angeles that she wants to turn into her home, according to The Los Angeles Times. Perry's plans, however, are being thwarted by the Sisters of the Immaculate Heart of Mary, who believe the convent is theirs to sell and already struck a $15.5 million deal with restaurateur Dana Hollister.
While 52 Immaculate Heart sisters once lived on the property that Perry has reportedly been eyeing for three years, Sister Catherine Rose told the Times that many were moved out of the property "against their will" in 2011. The nuns said they gathered their money collectively to purchase the property at a discounted rate from a benefactor decades ago and worry that if the diocese completes the sale with Perry, the sisters will not see any of the money which is needed to cover their living expenses.
The sisters said they previously spoke with Gomez, who agreed they could choose who would purchase the property, but they could not get ahold of him once they decided to move forward with Hollister, the Times reports.
Attorney Michael Hennigan, who's representing the Archbishop, insisted that three of the five elderly sisters who lived in the convent signed a declaration to support Gomez selling the property. Now the diocese is suing Hollister and Perry has been granted a court order to visit the former convent with her architect.
The sisters said that Perry visited them in May when she showed the nuns her Jesus tattoo and sang "Oh Happy Day." It seems, however, that the nuns were less than impressed after witnessing some of Perry's music videos and Super Bowl performance last February.
The pop star told the sisters that she wanted to purchase the former convent in an attempt to "find herself," People.com reports.
"Well, I found Katy Perry and I found her videos and if it's all right to say, I wasn't happy with any of it," Sister Rita told the Times.
"Sister Rita said that at the meeting with Perry in May, the singer made a fairly good impression, telling the nuns she wanted to live on the property with her mother and grandmother, sit in the meditation garden, sip green tea and find herself," according to the Times
Although she is working to make the former convent her home, Perry has been vocal about not subscribing to any particular religion. She previously told Marie Claire that she no longer considers herself a Christian, despite being raised by Christian ministers.
"I'm not Buddhist, I'm not Hindu, I'm not Christian, but I still feel like I have a deep connection with God. I pray all the time — for self-control, for humility," she told Marie Claire in 2013. "There's a lot of gratitude in it. Just saying 'thank you' sometimes is better than asking for things."