Katy Perry 'Plays With Magic' and Witchcraft in Salem, Massachusetts, Shares Photos
Katy Perry 'Plays With Magic' and Witchcraft in Salem, Massachusetts, Shares Photos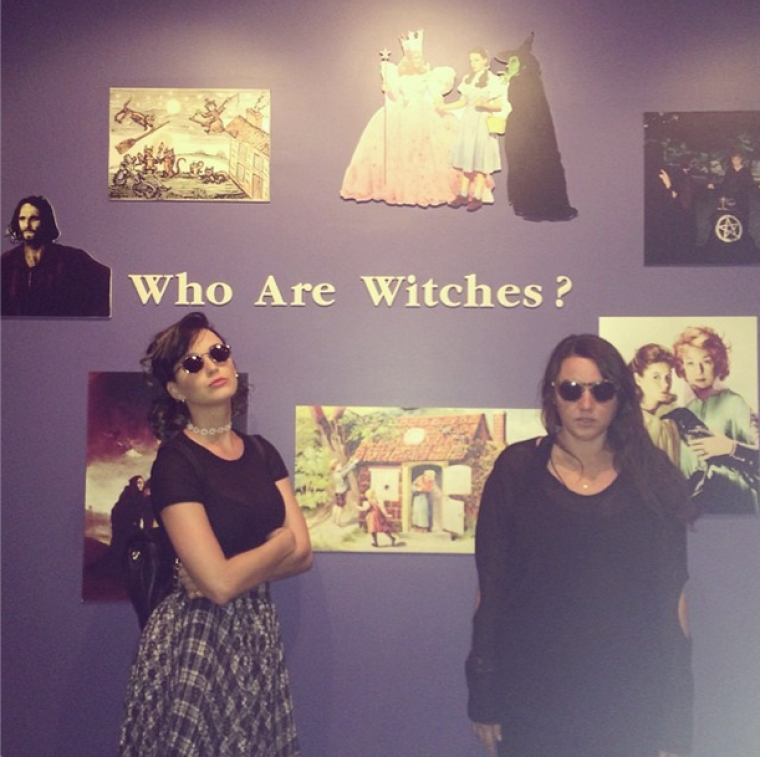 Katy Perry is making the most of her world-wide "The Prismatic Tour," including stopping in Salem, Massachusetts where she learned about witchcraft this week.
Following her sold-out show in Boston over the weekend, the "Dark Horse" singer and friends traveled to the historic New England town to learn about the Salem witch trials that took place there between 1692 and 1693. Along her educational trip, Perry visited the town's oldest witch shop, Crow Haven Shop, and participated in the Salem Witch Walk, according to Facebook.
"Katy Perry participated in The Salem Witch Walk today and did a little magic with Lorelei, Leanne Marrama, and Jody Cabot," the tour posted on Sunday, July 3.
Furthermore, the singer shared a snapshot from the museum.
"Which witch is which," Perry captioned a photo in Instagram taken from the Salem Witch Museum on Sunday.
In the photo, the singer and a friend posed in front of iconic witches from pop culture, including the Wicked Witch of the West from "The Wizard of Oz."
The Salem witch trials saw the hearings and prosecutions, as well as executions by hanging, of dozens of people accused of practicing witchcraft in colonial Massachusetts. The trials are recognized as one of the most notorious cases of mass hysteria in U.S. history, and the episode has served as a cautionary tale about the dangers of isolationism, religious extremism, blasphemy and lapses in due process.
Meanwhile, Perry and her entourage also stopped at Dunkin' Donuts for coffee and treats while in Massachusetts.
"Wez all bout dat double D lyfe Boston," the singer wrote on Twitter along with a photo taken outside the chain coffee shop.
The 28-year-old singer's next stop on "The Prismatic Tour" will take her to Philadelphia. The tour will see 46 North American cities over four months before heading to Europe next year.