Katy Perry Told Missy Elliott 'God Has You Here For A Reason' Ahead of Super Bowl Halftime Show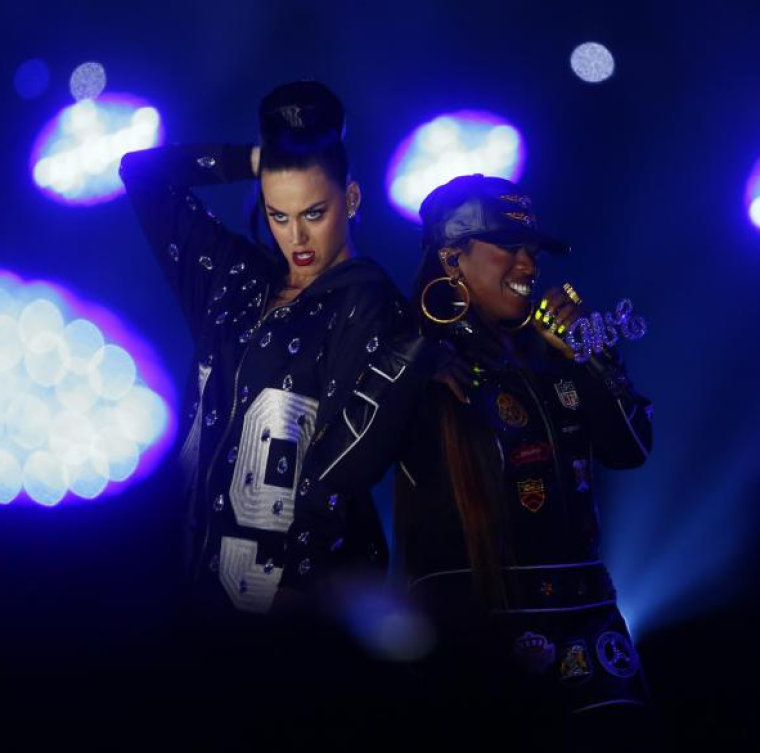 Just days after Katy Perry's stupendous Super Bowl Halftime show, the singer's guest performer Missy Elliott revealed how the pair organized the acclaimed concert.
Perry, who was raised in a Christian household with minister parents, cited God when approaching Elliott to appear alongside her during the Super Bowl XLIX halftime event. During an interview on "Sway In The Morning" on Friday, Elliott revealed the conversation with the pop star.
"She said she was a fan of mine, and that meant a lot," the 43-year-old hip hop star recalled of Perry. "I thought I was going to come out and do the record we did together, and she said I want you to do your records. I said, 'Wow.' She said 'God got you here for a reason,' and I am getting emotional… I'm humbly grateful. I'm so humbled I can't even tell you, I've cried and cried and cried, tears of joy, but I've cried."
Perry and Elliott joined forces on some of Elliott' biggest hits, including "Get Ur Freak On," "Work It" and "Lose Control" during the NFL event, which turned out to be the most-watched Super Bowl Halftime show of all time. Ahead of the performance, Elliott relied on her faith to keep calm.
"I prayed all the way to the stage, I went in praying," the singer noted before doling out special credit to Perry.
"I thank Katy because she could have picked any artist, and it was big for her," Elliott explained. "So you know, most artists would have probably been like let me get somebody that's on the top of the charts and put my joint even higher."
Meanwhile, Perry also prepared for the Super Bowl Halftime show by relying on her faith. Although the pop star said she no longer identifies as a Christian, the singer tweeted a Bible verse on the day of the performance.
"Today is the day that the Lord has made! I will rejoice and be glad in it," the singer wrote, quoting Psalm 118:24 to her almost 65 million followers on Feb. 1.
Moreover, Perry told the millions of Super Bowl viewers "God Bless America" directly following her stand-out performance. Watch a clip from the show here.