Keke Palmer Says Change Is Needed for Growth of Soul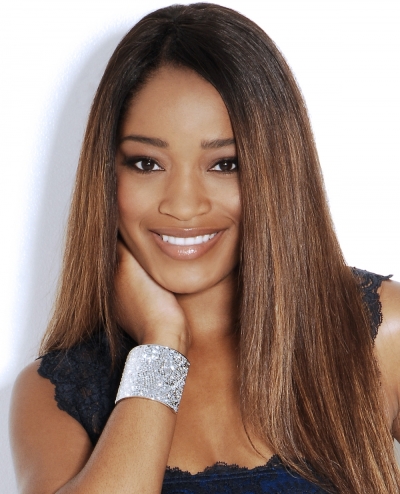 Keke Palmer is speaking up about what it takes for her soul to grow amid her transition into adulthood.
Keke, 21, recently became the first black Cinderella to star on Broadway and starred in major productions including "Akeelah and the Bee." After honing her craft as a Nickelodeon star for years, the actress is now working to help other girls in an initiative called Saving Our Cinderellas.
The initiative is headed by the Saving Our Daughters anti-bullying organization that seeks to help young women. Keke, and fellow actresses Grace Gealey from Fox's "Empire" and Shanola Hampton from Showtime's "Shameless" will help mentor young minority girls who want to follow their passions in performing arts.
When speaking to MTV about the initiative recently, Keke also opened up about the growth of her soul.
"I am 21 now, and some fans do not want to see me grow up, but they have to understand that change is necessary for the growth of one's soul. I have had people attack me on Twitter for cutting my hair, for trying out new styles and coloring, things that most young woman do without scrutiny," she told MTV. "I just do me, so that is the best advice I can give. And that advice applies to anything that they are trying to accomplish."
While Keke grew up in a Christian household near Chicago and sang in a church choir, she formed her own relationship with God outside of her parents by the time she was 16. Still, Keke acknowledges the fact that she is not a perfect Christian, but a human being whose faith is strengthened by her life experiences.
"I think that's the whole point to Christianity ... you have to live your life in order to understand God," she previously told The Christian Post. "It's not about walking around trying to be perfect or going by a rule book."
On the contrary, Keke believes that God allows us to make bad decisions for a reason.
"That's how unbelievable the level of God's love is for us," she told CP. "It's that he's willing to allow us to go our whole life in darkness because in the end we turn back to Him anyway."