'Suicidal' Nickelodeon Star Kel Mitchell Finds 'Peace' After Turning to Christ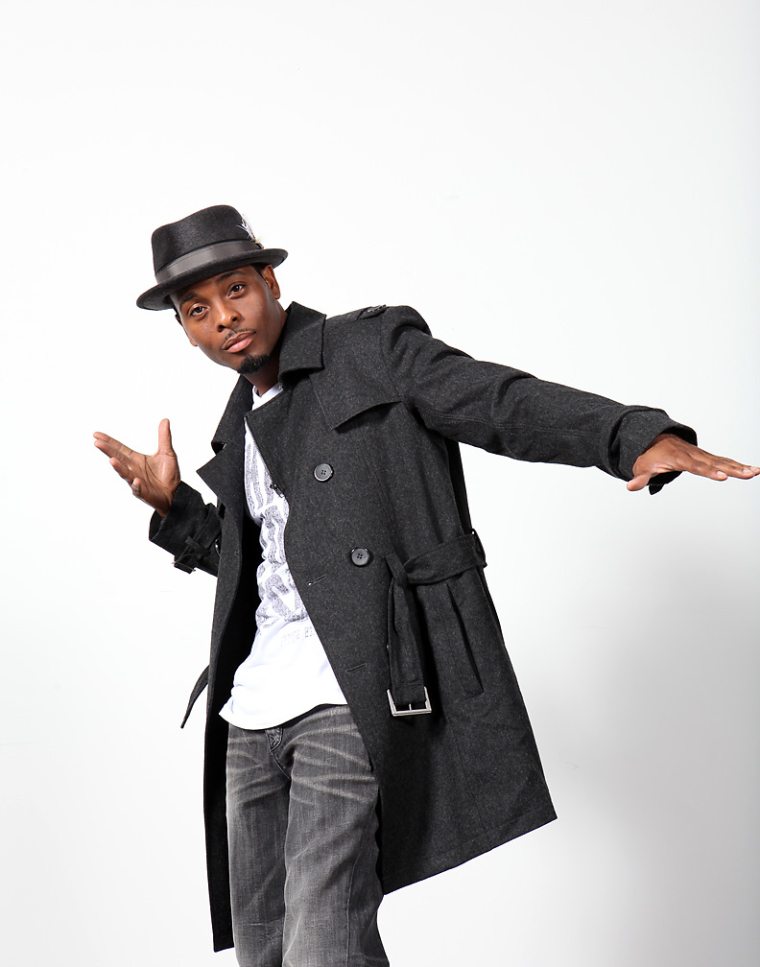 Former Nickelodeon teen star Kel Mitchell says his rekindled relationship with Christ has saved him from a life of suicidal depression and drug abuse after his time in the television spotlight came to a crashing halt.
Although Mitchell and "Saturday Night Live" star Kenan Thompson arrived on the Nickelodeon scene at the same time and co-starred in a few hit productions in the mid to late 1990s, such as "Kenan & Kel," "All That" and the movie "Good Burger," Mitchell's post-Nickelodeon career had struggled to gain traction or attention.
After the "Kenan & Kel" series came to a close in 2000, both Thompson and Mitchell tried out for SNL in 2003. Although Thompson was hired on as an SNL cast member, Mitchell's audition did not go well and he was not chosen to star in the NBC weekend sketch program.
As Thompson remained in the spotlight, many kids of the 90s began wondering what happened to Kel. Rumors of Mitchell's death eventually began to swirl.
In a testimony shared on his website, the 37-year-old Mitchell admits that, although he did not die, his life became mired in severe depression, sin and suicidal thoughts while dealing with his divorce and other issues.
"I have been through so many ups and downs in my life," Mitchell wrote. "Suicidal, divorce, drug and alcohol usage, deep in sin, dealing with the lost of [loved] ones to gang violence, debt, hurt, pain, vanity, lust, heartbreak, feeling LOST looking for answers. I have seen, felt and been in all types of sin and have been done wrong by others."
Mitchell told People Magazine in October that after his marriage to Tyisha Hampton ended in divorce in 2004, he felt like he had "hit a wall."
"I was like, 'Okay. I need to figure out what I need to do in my life,'" he explained.
Mitchell, who grew up on Chicago's South Side as a pastor's grandson, said that in an effort to ease his pain, he decided to return to the true source of comfort that he knew as a child.
"I was trying to figure it all out on my own. But what I needed to do was turn to Him," the actor said. "Once I found that clarity with Christ, I knew everything would work out."
Mitchell eventually became the stage manager at a non-denominational Christian church in Los Angeles while he continued his acting career. In 2012, the actor remarried to his new wife, rapper Asia Lee.
Mitchell told People that he is now at "peace" with his life because of the relationships he has formed with God, his two children and his wife.
"Let go of your past, be a new creature in Christ!" Mitchell instructs readers of his testimony. "I did! I let him in and Life is GOOD now, my eyes have been opened. I have always known God but now I have a true understanding of who he is and why I am here, and why God has kept me safe, and sinful ways are no longer around me because I am surrounded with the love of Jesus, and I have allowed him to make the decisions in my life. I study the word, I worship his name with praying and song."
The actor has returned to Nickelodeon and now stars in the network's new series "Game Shakers," which airs on Saturday nights. Mitchell also tours as a standup comedian and motivational speaker.
"When sorrow [tries] to come knocking, I know I have my God that will destroy sorrow in its tracks," Mitchell wrote. "People always gossip about a new diet they found and lay out a plan so you can do it. Well, I want to gossip about the Word of God and tell you how it saved me, feels good and it works! If you are what you eat, then I am eating SPIRIT FOOD daily. I'm YOUNG FLY AND SAVED!"
The actor concludes his testimony post by asking readers who are ready give their lives to Christ to recite the "sinner's prayer." He then lists five things for readers to do to "follow up" on their commitments to Christ — get baptized, tell somebody about their new faith, spend time with God in prayer and in Scripture, spend time in fellowship with other followers of Christ and go to church.
"If you are ready to admit your need for a clean slate in life, the God of second chances is waiting to give it to you," Mitchell asserts.
.