Ken Ham Blasts Teens' Pro-Planned Parenthood Condom Dresses as 'Sick,' 'Crazy'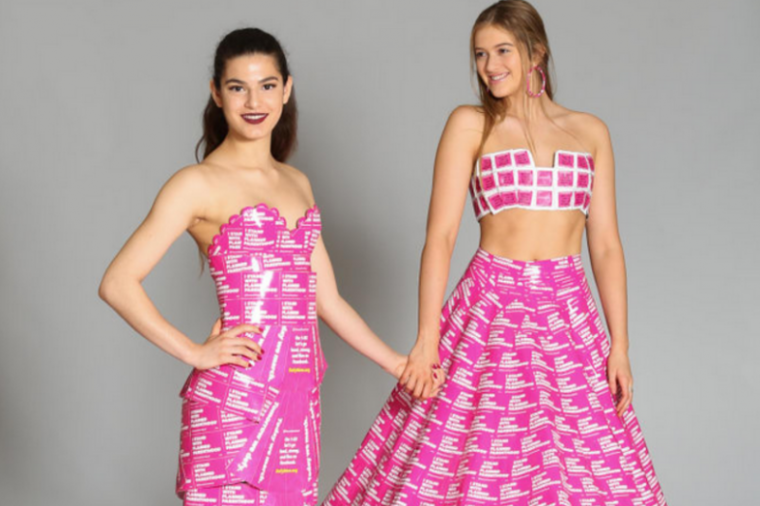 Answers in Genesis President Ken Ham has denounced a pair of high school students' fashion project that involved making pro-Planned Parenthood dresses out of the abortion provider's stickers, pamphlets and condoms.
In a post to Facebook on Tuesday, Ham labeled the dresses "sick" and "crazy."
"Sick, horrible, crazy — God have mercy, and this nation so needs the Gospel," said Ham, whose post got hundreds of comments representing a diverse array of views.
"To me, the pink/red 'clothes' represent the blood from the celebration of child sacrifice, as that's what abortion is. They are really doing nothing less than celebrating the murder of millions of children — child sacrifice."
Recently, a pair of teenagers enrolled at the New York City-based Ethical Culture Fieldston School garnered headlines for creating dresses out of Planned Parenthood materials for a fashion show.
"The annual fashion show requires students to display artwork using nontraditional materials, and ... as soon as the two thought of doing something in support of Planned Parenthood, they knew, 'That's it,'" reported Yahoo News last week.
"The teens bought thousands of Planned Parenthood stickers, and the organization also sent the them pamphlets, additional stickers, pins and — of course — condoms."
17-year-old Zoë Balestri, one of the two students who created the dresses, told Yahoo that she believed the fashion would help educate people.
"A huge part of our project was just about being young women and showing we can take action and showing what happens when young women take action," said Balestri.
"We wanted to use our voices to show what Planned Parenthood does for women's reproductive rights, for abortion rights."
Ham is not the only person offended by the dresses. A piece published by Live Action News on Wednesday argued that if the teenagers "really understood what they were standing for when they stood with Planned Parenthood, it's doubtful they would want to sport these dresses any longer. "
"In fact, if they were able to witness a late-term abortion — or really any abortion like the ones performed at Planned Parenthood — first-hand, they would likely run from the clinic," stated Live Action.
"The fact that two girls, who are just barely old enough to drive and not old enough to vote or drink, handle condoms with humor and find Planned Parenthood's business practices 'fun' is saddening. It shows just how brainwashed young people have become regarding sex, abortion, and Planned Parenthood."