Ken Ham Says Pope Francis Has 'Compromised Biblical Authority' by Endorsing Evolution, Big Bang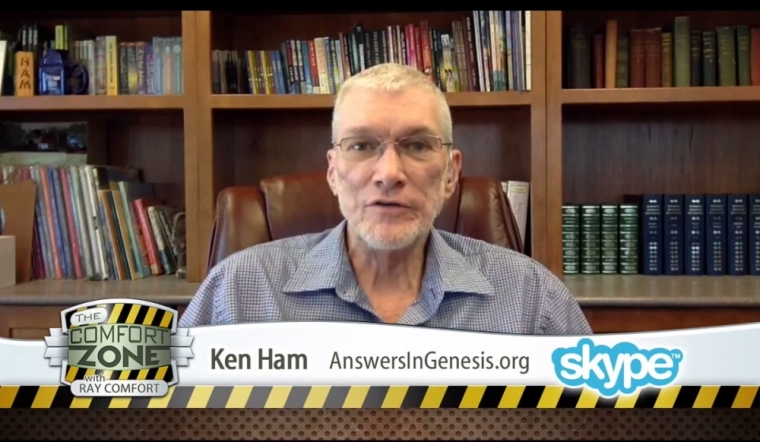 Creation Museum CEO and President Ken Ham has responded to Pope Francis' much publicized comments earlier this week endorsing evolution and the big bang theory by arguing that the pontiff has "compromised biblical authority in favor of man's ideas in the area of origins."
"Pope Francis is not the first religious leader who has endorsed evolution and the big bang, but he is certainly one of the most influential," Ham wrote on his Answers in Genesis blog.
During an unveiling of a bust of Pope-emeritus Benedict XVI at the Pontifical Academy of Sciences on Monday, Francis said: "Evolution in nature is not inconsistent with the notion of creation."
"The scientist," he continued, "must [nevertheless] be moved by a trust in the idea that nature hides, within her evolutionary mechanisms, potentialities that it is the task of intellect and freedom to discover and actuate, in order to achieve the [kind of] development that is in the design of the Creator."
In further comments Francis also said that the big bang theory of the origins of the universe does not contradict God. He explained that "when we read about Creation in Genesis, we run the risk of imagining God was a magician, with a magic wand able to do everything. But that is not so ... God is not a divine being or a magician, but the Creator who brought everything to life. ... Evolution in nature is not inconsistent with the notion of creation, because evolution requires the creation of beings that evolve."
Ham agreed that God is not a "magician," but said that Francis has accepted "man's word above God's Word" by supporting a view that does not align with a literal interpretation of Genesis.
"Sadly, this view of God is rapidly spreading even throughout the Protestant church," he added.
A Time Magazine op-ed pointed out that Francis' views are not something new, and are entirely consistent with the Roman Catholic Church's position on evolution. Pope Pius XII wrote in his "Humani Generis" encyclical in 1950 that there was no conflict between evolution and Catholic faith, a position that was also supported by Pope John Paul II and oope Benedict XVI.
The Time article also criticized media headlines that sensationalized the story, and pointed out that on Wednesday Francis also prayed for the 43 Mexican students who were burned alive by drug traffickers, which received little coverage.
The evolution debate remains prominent within the Christian body and among Americans. A Gallup poll from June found that 42 percent of Americans believe that God created humans in their present form 10,000 years ago. Another 31 percent of responders to the survey said that they believe God guided evolution, while 19 percent said that God had no part in the process.