Ken Ham Slams Pope Francis' Belief in Evolution, Big Bang as 'Inconsistent With God's Word'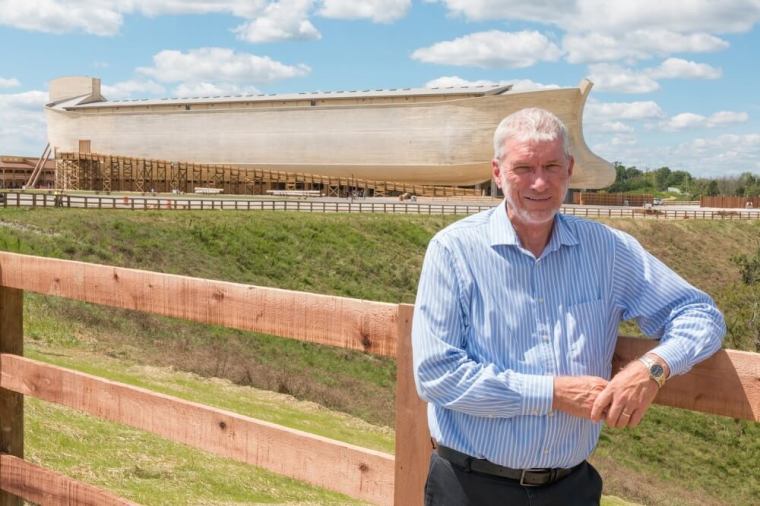 Young Earth Creationist Ken Ham has spoken out against Pope Francis, arguing that the pontiff is going against God's Word by claiming that evolution and the Big Bang show how the world was created.
"Do we make God a 'magician' as Pope Francis said if [we] deny the big bang? No! 'For nothing will be impossible with God' (Luke 1:37)," Ham wrote in a Facebook post on Monday.
"Pope Francis reportedly said 'theories of evolution and the Big Bang are real' and 'evolution in nature is not inconsistent with the notion of creation.' But it's inconsistent with God's Word! The pope is wrong based on Scripture. No matter what the pope reportedly said, God's Word contradicts the Big Bang and evolution — only God's Word is infallible," he added.
The Sunshine Coast Daily reported that Francis made his remarks at the Pontifical Academy of Sciences where he argued that both evolution and the Big Bang were part of God's plan.
"When we read about Creation in Genesis, we run the risk of imagining God was a magician, with a magic wand able to do everything. But that is not so," Francis reportedly said earlier this month. 
"The Big Bang, which today we hold to be the origin of the world, does not contradict the intervention of the divine Creator but, rather, requires it," he added.
"Evolution in nature is not inconsistent with the notion of creation, because evolution requires the creation of beings that evolve."
The Roman Catholic Church leader has also spoken about climate change and the threats to the environment on a number of occasions, including in his major 2015 encyclical Laudato Si', which was praised by scientists.
Ham, who heads the Creation Museum, Answers in Genesis and the Ark Encounter has slammed Christians who believe in evolution as failing to trust in the Bible, however.
As part of his latest argument, he posted several Bible verses, including Exodus 20:11, which reads: "For in six days the Lord made the heavens and the earth, the sea, and all that is in them."
Ham has made similar criticism of Francis in the past, and in October 2014 agreed that God is "not a magician," but accused the pontiff of accepting "man's word above God's Word."
"Sadly, this view of God is rapidly spreading even throughout the Protestant Church," he added.
Giovanni Bignami, a professor and president of Italy's National Institute for Astrophysics, praised Francis' comments back then, saying that he had "buried the pseudo theories of Creationists."
"The pope's statement is significant," Bignami told Italian news agency Adnkronos at the time. "We are the direct descendants from the Big Bang that created the universe. Evolution came from creation."