Kenyan Televangelist Thomas Wahome Charges Congregation to Check If Their Names Are in God's Book of Life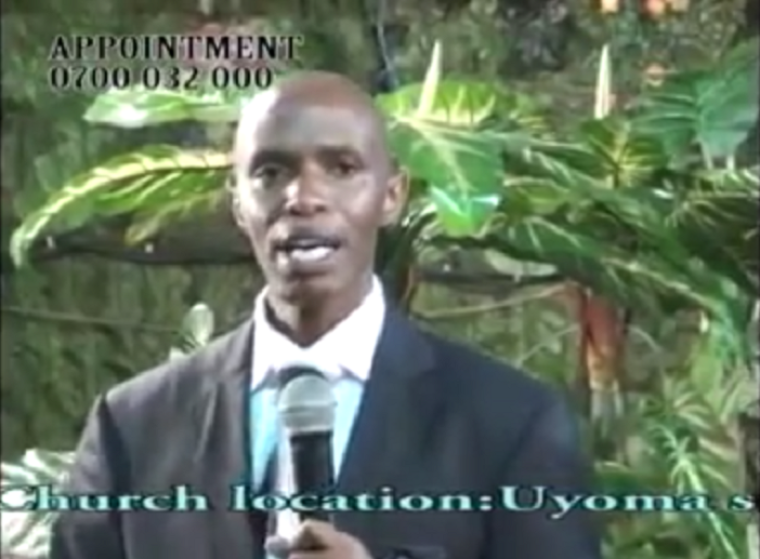 A controversial Christian pastor in Kenya, which UNICEF lists as among the 30 poorest countries in the world and where more than 25 percent of the population live on less than $1 a day, has been charging his faithful congregants more than $10 each to tell them if they will be allowed into heaven.
According to a report from The Nairobian, the televangelist, Bishop Thomas Wahome of Helicopter of Christ Church, began charging members of his congregation about 1,000 Kenyan shillings or just over $10 to tell them if their names are written in the Book of Life. In Christianity, the Book of Life is where God records the name of all people who are destined for heaven.
Wahome, whose followers have branded him a prophet, believe he has been granted special access to the pages of God's book and have reportedly been turning to him to check on their heavenly status.
"I am shocked. My friends told me their names are in the Book of Life and I should also go to check if I will be allowed into Heaven," Sheila Mbaya, a married mother of one, told The Nairobian.
The publication called Wahome's ministry to verify Mbaya's claim and a woman identified as Pastor Salome confirmed that it would cost $1,100 Kenyan Shillings to check the Book of Life.
"Send the money to this number, 07XX032000 (number concealed) and then come tomorrow at around 10 in the morning. The bishop will then tell you if your name is in the Book of Life," she said.
This isn't the first time Wahome has peddled supernatural promises to his poverty-stricken followers.
Last year, the televangelist told his followers they could be healed from ailments by touching his clothes like the woman with the issue of blood in Mark 5:21-34. He told them, however, that a touch of his clothes would come at a cost of 1,200 Kenyan Shillings.
Watch Pastor Wahome in action below: